Sandra Orchard writes fast-paced, keep-you-guessing stories with a generous dash of sweet romance. Touted by Midwest Book Reviews as "a true master of the [mystery] genre," Sandra celebrated the publication of her 25th novel in 2022. Her novels have garnered numerous Canadian Christian writing awards, as well as, an RT Reviewers' Choice Award, a National Readers' Choice Award, a Holt Medallion and a Daphne du Maurier Award of Excellence. She writes for Guideposts, Love Inspired Suspense, Revell and Annie's Fiction.
Connect with Sandra at: www.sandraorchard.com http://www.Facebook.com/SandraOrchard
Sandra is represented by Steve Laube of the Steve Laube Agency.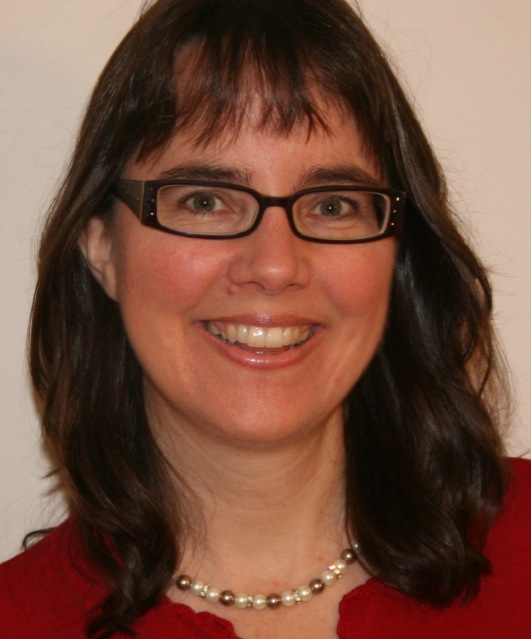 Would you like Sandra to speak at your event? Click here for more information

The brave, caring, yet stubborn characters create an appealing suspenseful tale. The writing is fluid and detailed. – See more at: http://www.rtbookreviews.com/book-review/identity-withheld#sthash.3LiTk5xB.dpuf
The brave, caring, yet stubborn characters create an appealing suspenseful tale. The writing is fluid and detailed. – See more at: http://www.rtbookreviews.com/book-review/identity-withheld#sthash.3LiTk5xB.dpuf
Over Maya Dead Body Book 2 in Serena Jones Mysteries
"Over Maya Dead Body is another deftly crafted masterpiece of a novel by an author who is an award winning master of the mystery/suspense genre." ~ Midwest Book Reviews
"This was the perfect summer read. There were lots of twists and turns that kept me guessing until the end." ~ Interviews and Reviews
"Sandra Orchard has once again penned a can't-put-it-down mystery novel, made even better by humor that even a Royal Guardsman would have to crack a smile at." ~ Prairie Sky Reviews
"This has become one of my favourite mystery series thanks to the intriguing plots, the gentle wit and humour, and the array of unique and down-to-earth characters. If only the series could continue!" ~ Fiction Aficionado
"Is this a "Guys Book"? Sure enough! The suspense grabs you from the first page and never lets you go. There's not a ton of romance and there is plenty of danger lurking around every corner." ~ Reviews from a Man's Perspective
"The story has action, danger, romance, some suspense, and a bit of humor. The author really helps readers enjoy her characters without telling everything she knows about them." ~ 4 ½ stars Compass Book Ratings
"Sandra Orchard returns with a final installment in her Serena Jones mystery series, and this is the book her fans have been waiting for! . . . the series is a good, clean one with red herrings and suspects to delight any mystery lover." ~ Christian Library Journal
Another Day Another Dali Book 2 in Serena Jones Mysteries
"Another terrifically entertaining mystery by a true master of the genre, Another Day, Another Dali by Sandra Orchard will prove to be an enduringly popular addition to community library Mystery/Suspense collections." ~ Midwest Book Reviews
"When it's not just her own life at stake, but Aunt Martha's and a young protégé's, Serena does what any self-respecting, government-trained agent does—goes rogue." ~ Kirkus Reviews
"If you want a fast-paced read, "Another Day Another Dali" is definitely written just for you. . .This book was very amusing, as the writer brings together mystery, comedy, love, and family issues to make the perfect story." ~ Suspense Magazine
"Overall, the mystery elements are quite strong and fascinating. The information about the art world is compelling and makes the book totally worth reading." ~ RT Book Reviews 4 stars
A Fool and His Monet Book 1 in Serena Jones Mysteries

"Orchard debuts a lighthearted mystery series. Her quirky characters are laugh-out-loud funny and reminiscent of the protagonists in ­Janet Evanovich's Stephanie Plum stories. Readers looking for a humorous mystery with a dash of romance may find it here." ~ Library Journal Review
"If you are a fan of mysteries and stories that will keep you on the edge of your seat, this is the book for you. . . .You will find yourself unable to put the book down. . . .I will forewarn you there is some great humor, and an amazing romance twist along the way!" ~ Lighthouse Media
"A Fool & His Monet by Sandra Orchard begins a new series called, A Serena Jones Mystery. In book one here, you will find some crazy family (you're going to love Aunt Martha!!!), a little bit of romance, some danger and mystery and…art. What's not to love, right?!?" ~ Five Star Faith-based Books
"This intriguing look into the world of art theft from the perspective of an FBI agent, will keep readers guessing the twists and turns as to the identify and motive of the thief." ~ RT Book Reviews 4 stars
"It's campy. It's quirky. It's full of opportunities to smile. You may even laugh out loud." ~ Straight off the Page
"The artwork on the front is humorous and reminiscent of an earlier era. When one combines that with the title, it becomes instantly intriguing… It is a relief to find a whodunit genre book that focuses on crimes besides just murders or political plots." ~ Compass Book Ratings
Emergency Reunion (a 2015 RT Book Reviews Reviewers' Choice Nominee)

"The multidimensional characters and plot are a wonderful example of how God can bring good from tragedy and a reminder that it is OK to ask for help." ~ RT Book Reviews 4-½ stars Top Pick
Desperate Measures (a 2016 Inspy Awards Nominee; winner of The Word Award for mysteries)

"In this, the third book in Sandra Orchard's amazing Port Aster series, we meet up with old friends, Detective Tom Parker, and Kate Adams, an herbal research scientist. This is the one that all fans have been panting for…. This author has done a beautiful job bringing three books together and not letting the research of the plant ever detract from the story. It is a perfect balance between research, science, and a mystery that holds a great deal of action. This is the perfect end to the Port Aster trilogy. And this series goes out as having given readers everything they hope for from a book: hero and heroine, lots of excitement, and a need for this author to create a brand new series ASAP." ~Suspense Magazine
"This is the third installment of Orchard's Port Aster Secrets series. It is best read in order. There is a nice blend of mystery and romance, which develops at a realistic pace as secrets unfold." RT Book Reviews 4 stars
"I loved how the author was able to give me a mystery with lots of conspiracy as well as non-stop action. The author's writing will have you guessing you know the answer but later finding out you didn't have a clue." NightOwlReviews Top Pick
Identity Withheld (Winner of 2015 Holt Medallion for short inspy, winner of 2015 The Word Award for romance, National Readers' Choice Award for Contemporary Series suspense/adventure)

"The brave, caring, yet stubborn characters create an appealing, suspenseful tale. The writing is fluid and detailed." ~ RT Book Reviews 4 stars
Blind Trust (Winner of 2015 The Word Award for mystery & 2015 Selah Award finalist)
"Orchard infuses romance with suspense and keeps the excitement coming page after page. Readers will love the ever-deepening mystery as Kate extends her investigation and finds herself and her long-dead father tangled up in an international corporate conspiracy." ~ Booklist
Deadly Devotion (Winner of the 2014 "The Word Award" for mystery/suspense)

"Romantic suspense maven Orchard (Shades of Truth) plunges readers into the fray immediately … Stakeouts, possible bombs, … keep up the breakneck pace of this tale as Adams and Parker try to uncover a killer and, perhaps, a little romance as well. … Fans looking for a quick read and a unique mystery will surely enjoy it."
"Orchard's first Port Aster Secrets book is suspenseful with plenty of action and a fascinating mystery that readers as well as tea lovers will enjoy."
"I loved how the author used this understated, odd-couple comedy to not only raise the stakes for the characters, but to flesh out their personalities as the story progresses."
"I couldn't put it down. A compelling plot with intriguing characters that swept me up into their lives."
—Margaret Daley, author of the Men of the Texas Rangers series
"A clever whodunit mixed with a sweet romance. This makes for a story you won't put down until the end—and then only because you have to. Looking forward to book two!"
—Lynette Eason, bestselling and award-winning author of the Deadly Reunions series
Deep Cover (Winner of 2012 Canadian Christian Writing Award)
"Great job…a good mystery, interesting characters and a satisfying ending." ~ RT Book Reviews, 4 stars

"The suspense starts on the first page and doesn't stop until the last." ~ Bestreads
Voted #5 in Family Fiction Magazine's Readers' Choice Awards ~ Novel of the Year category
Shades of Truth (Harlequin Suspense Bestseller, May 2012)

"Non-stop action." ~ Goodreads reader
"Orchard's underlying themes of truth and forgiveness in an undercover policeman scenario has always interested me, but what I love most about this book is that I had no clue who the villain would be!" ~ Goodreads reader
Critical Condition (Winner of the 2012 Reviewers' Choice Award ~ RT; Winner of 2013 Canadian Christian Writing Award for Romance)
"Well-developed characters and fast-paced action will keep readers fully engaged in this wonderful tribute to spouses struggling with a loved one's illness." ~ RT Book Reviews
"Sandra packs every page with twists and turns…" ~ Goodreads reader
Fatal Inheritance
"The suspense is laced with the right amount of romance to keep readers thoroughly engaged throughout this fantastic novel." ~ RT Book Reviews, 4 1/2 stars

Perilous Waters
"Levelheaded characters, beautiful description and strong action abound. Clinging to God as our "ship" is a nicely woven ideal for the inspirational arc."~RT Book Reviews 4 stars

On Hope Stream Radio with Ron Hughes (two interviews–look for Sandra Orchard in track list at bottom of page)
Several other interview links have now been removed, as they were no longer valid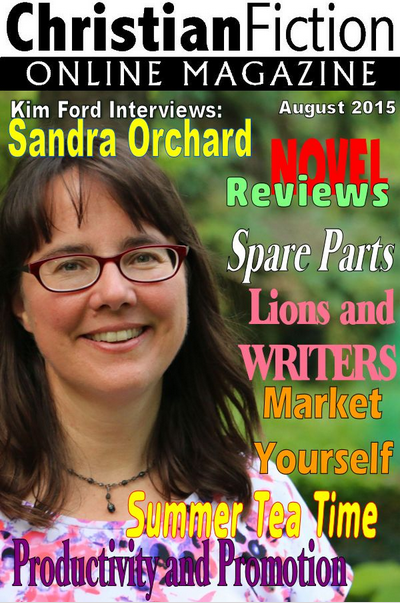 SaveSave
SaveSave
SaveSave