Taking a bit of a tangent from "Conversations about Characters" today to give you another glimpse into the book publishing process, and invite you to participate!
I am currently writing my fourth Love Inspired Suspense, which has a working title of Finding Home.
I love this title, because it perfectly suits both the external plot and the spiritual theme of the story.
Unfortunately, a Love Inspired book came out in August with that exact title.
So… although my editor hasn't asked me yet, I know that it's only a matter of time before I need to provide alternative title suggestions.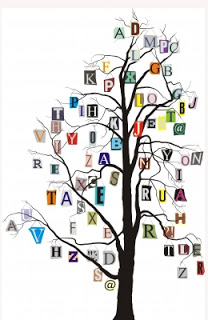 Image courtesy of Vlado / FreeDigitalPhotos.net
Unfortunately… titles don't grow on trees. So I'm hoping you can help!
My editor will want a title that gives a sense of the suspense, but avoids words such as death, murder, homicide, killer, deadly, lethal etc. since they've found that titles with those words don't seem to sell well in Love Inspired Suspense.
And I trust my editor's judgement implicitly. If it had been up to me, my debut novel would have been called Shades of Gray, and most of you probably know where that title has gone!
So what do you say? Interested in brainstorming with me?
In a nutshell the book is about: In the face of mounting threats, a grieving granddaughter fights to hold fast to the family farmhouse she's inherited, but can her childhood-crush-turned-cop neighbor help her find her way home?
You can see from that description where I got the Finding Home title. The heroine used to visit her grandparents' farm in the summer as a child, before her parents split and she moved too far away. The house is the only place she's ever felt truly at home and loved. But someone wants her out. She's not sure who, and she's not sure why.
Your Turn: Any ideas? If you can't think of any, please share book titles that immediately hooked you. Sometimes the setup of a title helps me springboard into new ideas.
P.S. The Goodreads Giveaway for Critical Condition ends tonight.