Writers, please join me at Seekerville today, where I'm sharing a suspense writer's technique for adding new layers to your story–whatever genre you write. Of course, everyone is welcome to stop by and leave a comment whether you write or not…there is a giveaway. ~smiling~
Now…before I tell you who won copies of Lynette Eason's Danger on the Mountain, I want to share a picture from my trip to Niagara Falls.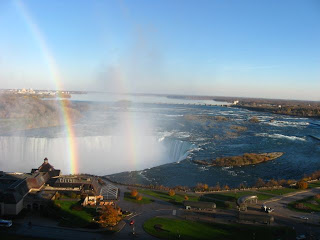 Isn't that beautiful? My daughter and I had a fun time doing the tourist things you never seem to do when you live in the area.
Okay…enough dawdling…the winners of Danger on the Mountain are:
Shatara Byrd, Lee Carver, and Aria100…please email me (SandraOrchard (at) ymail (dot) com) your snail mail addresses so we can get your books out to you.
Congratulations to our winners! And a big thank you to everyone who joined the conversation.