Last Friday, I wanted to add a new feature to my blog–the ability to reply to comments individually. The feature has been available on WordPress for awhile, but I'd only just heard that it was on Blogger, too.
Trouble was…I couldn't figure out how to make it happen. That's where this wonderful gal stepped in.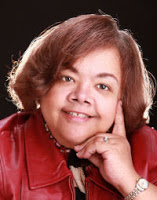 Meet Bonnie Calhoun, the American Christian Fiction Writer's 2011 Mentor of the year, and blogger guru extraordinaire! Not to mention, a woman with the patience of Job. An exchange of 20 emails later–yes, 20!–I finally had what I wanted.
I had to change 4 settings on two different screens. In the process I re-learned how to add the comment section box for clicking things like "interesting" or "funny".
Of course, my dunceness had Bonnie rolling on the floor laughing as she tried to help me!
Thankfully, she persevered.
I shouldn't have been surprised. Bonnie is a dynamo. I don't know how she finds time to write or to run her dressmaking business. She's the publisher of Christian Fiction Online Magazine, president of the Christian Authors Network, director of the Christian Fiction Blog Alliance, webmaster for Hartline Literary Agency (which happens to be my agent's agency) and the list goes on!

In April, "published author" will be added to the list with the release of her debut novel Cooking the Books: A Sloane Templeton Mystery which promises to be as fun and quirky as the author herself.
Given Bonnie's computer prowess, I wasn't surprised to discover that the heroine of her book is a computer forensics specialist!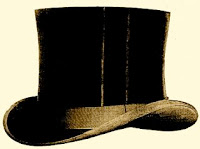 All of that to say: Hats off to Bonnie for giving me personalized comments!
What do you say–will you help me test them?
Your Turn: Ask me a question. Please! I'm just dying to test this out 🙂