I'm blogging over on the International Christian Fiction Writers blog today.
I hope you'll stop by and say hi! Of course, because it's in a different time zone, it doesn't go live until 7 am EST.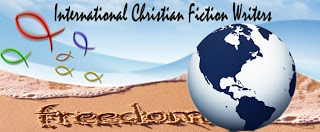 A recipe from Shades of Truth is also being featured today on The Yankee Belle Cafe
AND…did you notice the new widget on my sidebar? This week I'm having a giveaway on Goodreads for my March release. It's open to residents of the US, Canada, Australia and Great Britain, although you have to join Goodreads to enter if you're not already a part of the community of readers.
Have a great day!