Novel Crossing is a comprehensive new website designed to be the go-to place where faith and fiction intersect.
Currently in its beta stage, the possibilities look enormously promising.
Novel Crossing wishes to build a community of Christian fiction readers by offering articles from top Christian fiction authors and others, reviews from readers, popular bloggers and media sources, an extensive database of all Christian fiction titles, and opportunities for readers to discuss Christian fiction.
While this is a project of Waterbrook Multnomah, Christian fiction books from all publishing houses will be included on the site. The database is still in the process of being built so authors who don't see their books should let them know.
The site promises to be a true social media experience. If you sign up as a member, your home page will be customized with news pertaining to your reading tastes.
You're supposed to be able to make "Novel Crossing friends" and share updates with them, but I haven't figured out how. If someone knows, please share in the comments.
If you'd like to get updates on my upcoming releases from Novel Crossing, you can click on my profile, and below the picture and list of current books and a fancy scroll line, there's a button that says "follow this author".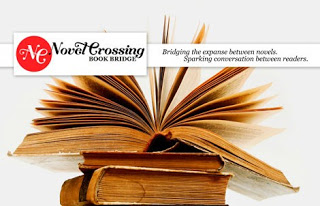 You can also create book clubs or join discussion threads.
And…you can write 1-sentence reviews of your favorite books. 
If you'd like to add a quick rating or review for any of the books in my Undercover Cops series, here are the direct links to each book's page:
Deep Cover;   Shades of Truth;   Critical Condition
You can be the first!
There are many other meeting places for Christian fiction lovers online.
Groups abound on Goodreads. I'm in Christian Fiction Devourers, Love Inspired Books, Christian romance readers, and fans of Christian romance. Family Fiction Magazine and Fiction Finder are other great sites to find information about Christian fiction. Fiction Finder also invites browsers to leave reviews.
Your Turn: Do you have a favorite online source that you consult for the latest in Christian fiction?