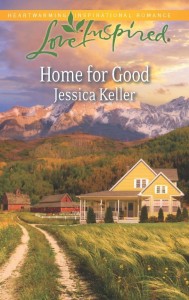 It's Valentine's week. What better time to read some romances?!
This past week, I treated myself to Home for Good by debut author Jessica Keller. It was an extra special treat for me, because it has a bit of suspense, too. 🙂
Here's the blurb:
"I made a promise to protect you."
But pregnant Ali Silver's husband broke his vow and walked away from her. After being injured in combat, Jericho has finally come home to Bitterroot Valley to make peace with his father and regain Ali's trust. But the single mom's keeping secrets of her own. And someone's killing off Ali's cattle and sabotaging her horse therapy business. Jericho will do whatever it takes to protect his wife and be a real father to his son. Because when it comes to love and second chances, he's one determined cowboy.
I loved the therapeutic horseback-riding angle, as my daughter has volunteered in such a program, and I have two friends whose physically-challenged children use the program.
And… I loved the names Jessica chose for her characters and setting. They are very meaningful. So… I hunted her down to ask her if there's a story behind the story.
I learned that, in addition to celebrating her debut novel, she's celebrating a new baby, who, not to be outdone by the book, arrived about the same time the book was due to hit bookstore shelves!  😉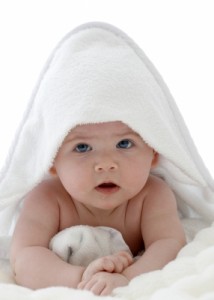 Congratulations, Jessica! (Btw, the pic isn't of Jessica's baby…Image courtesy of Clare Bloomfield at FreeDigitalPhotos.net)
Here's what Jessica shared about the story's inspiration:
First about the horses:
I did volunteer at a therapeutic horseback-riding program! I feel the same passion that Ali Silver does for it. I've seen unspeaking children say first words through therapeutic riding and children locked in their own head come out and become social through it as well. The bond that God created between humanity and the animals He called us to rule over really amazes me.
And about the names: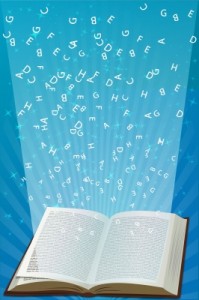 When I set out to write Home for Good, I never intended to write it in a western setting. As I picked names for my characters I gave them each a name that meant something important to the story (some of which I can't explain without giving away plot points!) and then I decided it could be fun to put the book in a setting that held meaning as well. I started looking up real names of towns all over the country and came upon–not a town–but a region called Bitterroot Valley. One of the main themes of the book is not letting bitterness take over. What better place to set a book with a theme of dealing with bitterness than in Bitteroot Valley?! Especially when I learned the meaning behind the name of the Bitteroot flower (how the valley gets its name), which I explain in the book, then I know the location was meant to be!
About the hero's injury:
The injury that takes Jericho out of the Army really happened. Not to Jericho of course, but to my father. He's now had two knee replacements and doing well, but before that, he had even more trouble getting around and knee pain than Jericho even experienced.
And…about Jessica: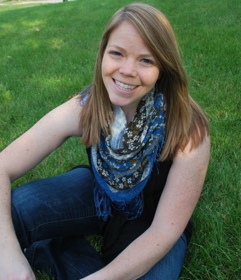 As a child Jessica possessed the dangerous combination of too much energy coupled with an over-active imagination. This pairing led to more than seven broken bones and countless scars. She's worked as a zookeeper, a librarian, camp counselor, horse wrangler, housekeeper, and finance clerk, but now loves her full-time work in law enforcement. Former editor of both her college newspaper and literary journal at Trinity International University, Jessica received degrees in both Communications and Biblical Studies. She lives in the Chicagoland suburbs with her amazing husband, beautiful daughter, and two annoyingly outgoing cats. Jessica writes Young Adult fiction and Romance.
 
Blog: www.jesskeller.wordpress.com
Facebook: www.facebook.com/jessicakellerauthor
Twitter: @KellerAuthor
Thanks so much Jessica for answering my questions and joining us here today!
Your Turn: Any comments or questions for Jessica? What names have you come across in a book that seemed especially fitting? 
Book with letters image courtesy of digitalart at FreeDigitalPhotos.net