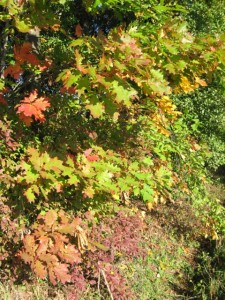 Welcome to part 2 of my Christmas Reads series, but first Happy Thanksgiving to all my Canadian blog readers!
As regular Love Inspired readers know, the Christmas stories start rolling out this time of year, and I was fortunate to win an advanced copy of Leigh Bale's October release, The Forest Ranger's Christmas.
If you're collecting Christmas stories, a couple of Christmas-themed Love Inspired Suspense that are also in stores this month are Holiday Defenders, a collection by various authors, and Covert Christmas by Hope White.
And I'll put in a plug for my November release, Identity Withheld, since it is also Thanksgiving/Christmas themed, and already available directly from Harlequin. 😉
I don't read many of LI's contemporary romance, since as a primarily romantic-suspense/mystery reader, I tend to like a lot more going on in the novels I read, but The Forest Ranger's Christmas was a nice change of pace for me with a lot more focus on the romantic conflict than the external conflict, which tends to be the main fodder of my own novels.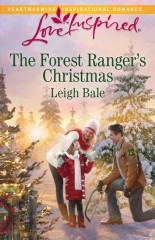 A Small-Town Christmas
Josie Rushton's in Camlin for the holidays—but not for long. She has just a few weeks to persuade her ailing grandfather to leave his small Nevada town and move closer to her Las Vegas home. But after seventy-five happy years in his house, Gramps isn't going anywhere. Josie can't imagine what's so great about Camlin. When she meets single dad and forest ranger Clint Hamilton, she quickly begins to see the appeal. Clint shows Josie the joys of living in a close-knit community, especially at Christmas. She's soon falling for the town, Clint's charm and his adorable daughter. Can Clint convince her that love and family are the best gifts of all?
This book received a 4 1/2 star review from Romantic Times!
It does a great job of showing the challenge of caring for aging parents, or in this case, grandparent. And who could resist a handsome forest ranger who's always eager to lend a helping hand?
Award-winning author, Leigh Bale, is the daughter of a retired U.S. forest ranger, and holds a B.A. in History.  Married in 1981 to the love of her life, Leigh and her professor husband have two children and two grandkids.  You can reach her at www.LeighBale.com.
Your Turn: Do you have other Christmas reading recommendations?