Do you wish you could discover another laugh-out-loud mystery series like my Serena Jones Mysteries?
Well . . . you might find a few gems to suit your tastes amongst this collection of "mysteries with humor" [or "humour" as we say it in Canada 😉 ] in the general fiction Booksweeps I'm participating in this week.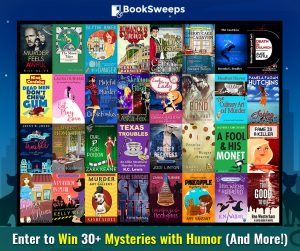 Many of the authors are giving away free novels, novellas or short stories to participants just for entering. Two lucky winners will receive copies of the 30+ mysteries pictured above and the Grand Prize winner will receive an Ereader!
To learn more and to enter, visit:
https://booksweeps.com/book-giveaway/mysteries-with-humor-february-2018/
Good Luck!!!
SaveSave