Yes, I'm back! And ecstatic to have all my grandsons safely at home in time to celebrate my youngest daughter's wedding next weekend. 🙂
So…if you're reading between the lines, yup, life is still crazy busy around here. 😉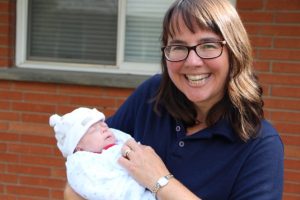 But ooohhh so good!
Another Day Another Dali, the second instalment in my Serena Jones Mysteries series, releases October 18th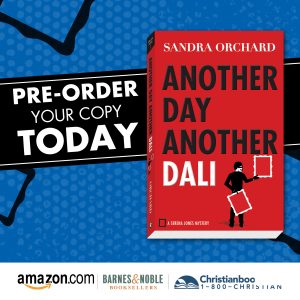 And to celebrate, my publisher is sponsoring a Goodreads Giveaway of 5 copies open to members in the US and Canada, so…
If you're part of the Goodreads book club, hop on over and enter by clicking here.
I'd love it if you'd help me spread the word too. This giveaway has already been going on for a couple of weeks and I only just clued into it!
Here is a twitter blurb that I think will work for those on twitter (ducking head, because I'm not on it): Love #mysteries? Check out Sandra Orchard's #Goodreads #Giveaway #AnotherDayAnotherDali @RevellBooks bit.ly/GR-ADAD
With everything going on in our family these past few months, marketing hasn't exactly been on my radar. But thank you once again to all of you who have been praying for my grandsons these past few months. We couldn't be happier with how they are both thriving.
Have a great week!