I'm super excited about my friend (and super popular romantic suspense author) Lynette Eason's new series Elite Guardians.
Book 1, Always Watching, releases Feb 2nd, although it's already available for digital download.
And…for Goodreads members in the US or Canada, you still have time to enter the Goodreads Giveaway for a chance to snag one of five copies. The giveaway ends Feb 2nd, so don't delay!
The Elite Guardian series is about female bodyguards and their clients who can't stay out of trouble.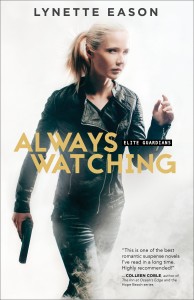 In Always Watching, when it becomes clear that popular psychiatrist and radio personality Wade Savage has a stalker, his father secretly hires Elite Guardians to protect his son. But when Wade's bodyguard is attacked and nearly killed, agency owner Olivia Edwards must step in and fill the gap.
Olivia's skills are about to be tested to the limit as Wade's stalker moves from leaving innocent gifts at his door to threatening those closest to him–including Olivia. But in her mind, even more dangerous than the threats to her life is the hold her handsome client has on her heart.

Colleen Coble, author of The Inn at Ocean's Edge and the Hope Beach series says: "This is one of the best romantic suspense novels I've read in a long time. Highly recommended!"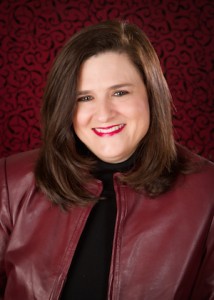 Lynette Eason is the bestselling author of the Women of Justice, the Deadly Reunions, and the Hidden Identity series. She is a member of American Christian Fiction Writers and Romance Writers of America. She lives in South Carolina. Learn more at www.lynetteeason.com.
And a Goodreads Giveaway for…