I am thrilled to be able to share with you the exciting news that Critical Condition won the 2012 Romantic Times Reviewers' Choice Award for Love Inspired Suspense. Yee!!!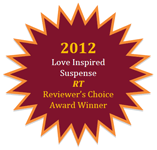 If you'd like to see the list of RT Reviewers' Choice Winners, click the link. Scrolling down brings you to the Love Inspired categories, scrolling up a ways brings you to the categories for trade-length inspirational books.
And with Reviewers' Choice Awards topping the news, what a perfect day to chat about what we love most about inspirational fiction. To start us off, I'm delighted to introduce Amber Perry, founding blogger of  The Historical Christian Romance Review. She's stopped by to share the top five things she loves most about inspirational fiction.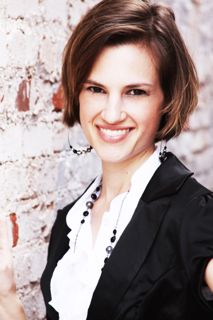 I first "met" Amber when she hired me to do a critique for her very first manuscript through last year's ACFW conference. We quickly became good friends. She hails from Washington state, where she lives with her hubby and two adorable young daughters. She loves to read, and although she reads mostly historicals…I'm hoping that reading some of my current WIP has inspired her to try a little romantic suspense. 😉 
 Without further ado, here's Amber… and please chime in at the end with the things you love!
I love Christian romance books (specifically historical) and even though there are gobs of reasons to like them, here are my top 5! Maybe your reasons are similar, maybe they are different—either way, you'll have to comment and let me know. *grin *
 1.    Great Characters
What's a story without great characters? That's why I love this genre—I am rarely disappointed!
2.    Clean Romance
I love a great romance! But, I don't want to read anything that would be inappropriate. That's why I LOVE these stories. I can enjoy the romance without all the unnecessary stuff. You know what I mean. *wink *
3.    Good Christian message
Not only are these books entertaining, they are uplifting as well! I know I will come away with my faith in God stronger, in one way or another—and I love that.
4.    Fun settings (this is where the historical stuff comes in—for me anyway)
I love to be swept away to another place and time. These books take me to Boston in the 1920's or Montana in the 1870's. How fabulous is that? But the same thing can happen with contemporary stories as well—or any genre for that matter!
5.    Happy Endings
Believe it or not, there are some stories that don't end happy! And there are some people who like those, and that's great. For me, I gotta have a happy ending—and I can always count on that from a Christian romance.
 Your Turn: So what are your top 5, or top 3 or even your number 1 thing when reading these kinds of books?   God bless and Happy Reading!