I'm delighted to have fellow Canadian and Love Inspired author, Patricia Johns, here this week with a special guest post.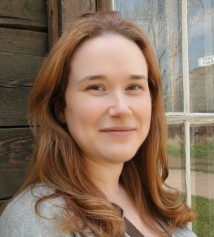 Patricia Johns writes from Alberta, Canada where the winters are long and cold–a perfect recipe for writing! She lives with one husband, one child, and two birds. She writes for both Harlequin Love Inspired and Harlequin American Romance.
Take it away, Patricia!
Thank you, Sandra.
Have you ever noticed that every country seems to have something that they're known for. Mexico has their food. Germany has their chocolate. America has baseball and apple pie. Canada has politeness.
We're famous for it.
If you were to come across a Canadian in his or her natural habitat and you stepped on his foot, he'd apologize to you.
"Oh, excuse me! I'm sorry. Didn't see you there." And that is from the person who was trampled!
Our public debates are rather sheepish, too. No one likes being too aggressive.
Every once in a long while there is a political demonstration where about fourteen people with placards wander in uncomfortable circles, observed by even more uncomfortable passers-by. We aren't comfortable with angry statements. We're much more comfortable saying something like, "I'm pretty sure I'm right, but I'm happy to sit down and talk this out, because I think a meaningful dialogue would help us find a good middle ground." That doesn't really fit on a placard. Nor work as a slogan. I'm not even convinced that it helps anything get done!
Mostly, people just get cold and tired and wander off to get a coffee.
As a Canadian, I'm hesitant to "just come out with it," and I've had to learn how to think more "American" in my writing. For example, I'll write a scene where my hero and heroine are having an argument, finally saying all the things they really think. My heroine will glare at the hero and say, "Frankly, I don't see myself marrying a man who could do that."
To me, that's a strong statement. There is so much between the lines that remains politely unsaid, but it's still there, right?
Sandra: absolutely.
My editors disagree! More than once I've gotten a note that reads: "Just SAY IT!! They can't dance around this!"
And I think, "I thought she did say it…"
I've gotten much better at saying things straight–at least in my writing. And never fear, the editors don't let my over-politeness past their desks. It gets corrected pronto.
But if you ever meet a Canadian in his natural habitat, go ahead and step on his foot to see what happens! If the Canadian responds with an apology, but gives you a rather arched look and goes a tiny bit pale… there might be some subtext there. 😉
LOL, Patricia. Thanks for sharing.
Patricia has a new release this month: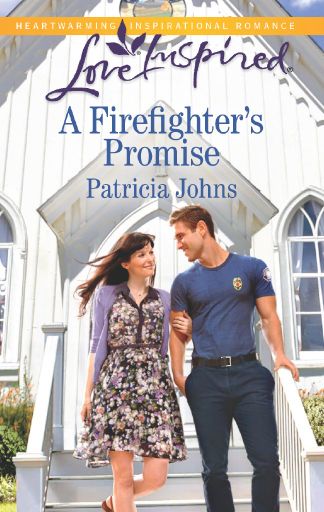 A FIREFIGHTER'S PROMISE
When the baby he rescued seven years ago returns—with his widowed adoptive mom—Deputy Fire Chief Matt Bailey can't turn them away. Desperate to escape the reminders of his failure in the line of duty, Matt is close to leaving town. But one look at Rachel Carter and her son, Christopher, has him second-guessing his plans. Rachel is a mom in need of a hero for her son. But as much as she wants the two to bond, she's determined to keep her distance from Matt. After losing her husband on the job, she promised never to love another fireman. Yet somehow she finds herself drawn to the one man she should avoid.
I have to admit she had me at "firefighter." 😀 
If you'd like to connect further with Patricia, you can find her at:
http://patriciajohnsromance.com
and https://www.facebook.com/PatriciaJohnsAuthor
Your Turn: What do you think about Patricia's take on Canadian politeness? Has that been your experience?