The Scavenger Hunt & Stop #4 Extra Giveaway is now over. Haley S is the winner of The Cowboy's Bride Collection
I'm participating in the CAN (Christian Authors Network) Scavenger Hunt this week and I am stop #4. If you would like to participate in the whole thing for the chance to win a box load of boxes (US residents only**), please start here: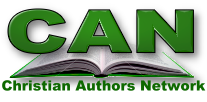 http://christianauthorsnetwork.com/can-scavenger-hunt-2016/
** visitors, regardless of location, can enter this blog's extra giveaway
I'm delighted to have author Davalyn Spencer visiting with me today, or rather…Josiah Hacker, the hero of her novella "The Wrangler's Woman" in the Barbour collection The Cowboy's Bride.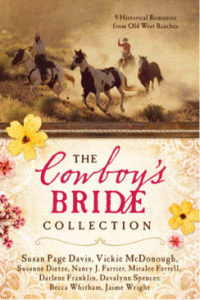 1) Josiah, what made you choose Ford Junction as your home? Can you tell us a little about the place?
Hanacker Land and Cattle Company spreads across Texas Creek and the stage road that runs from Ford Junction to Westcliffe, Colorado. We're about five miles south of the junction where the Denver and Rio Grande stops on its way to Leadville. I run cows and horses and cut hay on this place that my grandad homesteaded. It's all I've ever known.
2) How did you meet Corra Jameson? What did you think about her the first time you met?
I first saw Corra standing at the boarding house holding back her niece while me and my young'uns trailed our longhorns down Main Street. Not a weak one, I could tell by the way she held my eye as I rode by. Never dreamed that I'd be hiring her as a lady-trainer for my Jess.
3) What are your strengths and weaknesses?
Well, I know good stock when I see it. Have a way with horses, too. Weakness? I guess that'd be how sorely I miss Maisie and what a poor job I've done of raisin' Jess up to be just like her brother.
4) What do you value above all else?
My family.
5) Have you heard what my blog's phrase is for the CAN Scavenger Hunt?
"Yep, I heard tell it was 'Christian Authors.'"
6) What do you admire about Corra?
The way she took Jess's training in hand without Jess knowing it. Gentle like, the way I treat my horses. And the way she reads from the Good Book each evening, like she knows the stories inside and out without even looking at the words on the page. And the way she makes me feel, like I found something I didn't know was missin'.
7) Why could you never see yourself ending up with Corra?
Don't know that she'd have someone like me who knows nothing but cattle and good horses.
8) What's your greatest fear?
Losing my girl, Jess, to that ol' bat Beatrice, Maisie's sister. She's threatened to take Jess from me if she isn't a proper lady, like a girl should be, by summer's end.
9) What is the one thing you would never do?
Let Beatrice take my baby girl.
10) What do you hope people will learn from your experience?
That the Good Lord has a way of workin' things out, even if His ways are a might different than ours.
---
To collect the next part of the scavenger hunt's phrase, visit Davalynn's blog. Or if I'm you're last stop on the hunt and you're ready to enter the contest, click here to send in your entry: http://christianauthorsnetwork.com/newreleases/
But before you do, let me tell you a bit about Davalynn too.  🙂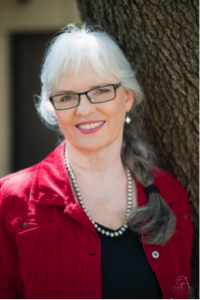 Award-winning author Davalynn Spencer writes bestselling inspirational Western romance and teaches writing at Pueblo Community College. Her novel, Romancing the Widow, won the 2015 Will Rogers Gold Medallion Award for inspirational Western fiction, and her recent release, The Cowboy's Bride, was an ECPA and Publisher's Weekly bestseller. Davalynn makes her home on Colorado's Front Range with a Queensland heeler named Blue and two mouse detectors, Annie and Oakley.
Check out her Pinterest page for "The Wrangler's Woman" here: https://www.pinterest.com/davalynnspencer/the-wranglers-woman/
Or Connect with her on Facebook here:
http://www.facebook.com/AuthorDavalynnSpencer
Proceed to her blog, the next stop on the hunt, for a chance to win a stack of books.
Leave a comment below for a chance to win a copy of The Cowboy's Bride Collection. (open to readers worldwide)
(P.S. If you've never commented on my blog before, your comment won't appear until I moderate it, but rest assured it will eventually. My days are spent at the hospital so my opportunities to get on the computer are hit and miss)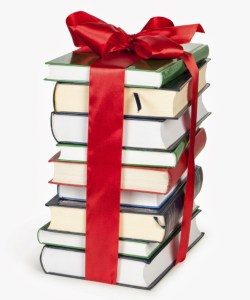 Bonus-bonus Giveaway: On the previous blog hop stop here: https://rebeccaondov.wordpress.com/2016/07/17/welcome-to-can-scavenger-hunt-stop-3/ I am giving away a copy of A Fool and His Monet or if you already have it, Another Day, Another Dali, to one randomly selected commenter.