I'm afraid I've been quiet online for much of the summer. I have been enjoying cultivating my vegetable garden, well, four gardens plus a pumpkin patch to be exact. And I've been having tons of fun experimenting with new recipes, including making sourdough for the first time and fermenting some of this year's bounty from the garden!
But in between reading "how to" articles and watching videos to hone these new skills, I have managed to do some reading. One of the books I most anticipated delving into was the next instalment in my friend Patricia Bradley's Memphis Cold Case series. Although if you haven't read the first books in this series, it does read well as a standalone. And . . . if you're a longtime Elvis fan, you're especially in for a treat!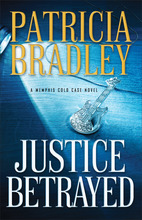 Here's the book blurb:
It's Elvis Week in Memphis, and homicide Detective Rachel Sloan isn't sure her day could get any stranger when aging Elvis impersonator Vic Vegas asks to see her. But when he produces a photo of her murdered mother with four Elvis impersonators–one of whom had also been murdered soon after the photo was taken–she's forced to reevaluate. Is there some connection between the two unsolved cases? And could the recent break-in at Vic's home be tied to his obsession with finding his friend's killer?
When yet another person in the photo is murdered, Rachel suddenly has her hands full investigating three cases. Lieutenant Boone Callahan offers his help, but their checkered romantic past threatens to get in the way. Can they solve the cases before the murderer makes Rachel victim number four?
My Review:
Justice Betrayed is a keep-you-guessing romantic suspense that is light on the romance. Now, I have to say that I prefer it when authors keep the "bad guy" a mystery, even in a suspense, so I was a little disappointed to "meet" the bad guy in the prologue. Until . . .
I discovered I didn't have a clue who the person actually was in the present!
I love being kept guessing and Pat provided enough possibilities to keep me on my toes. She also had some great secondary characters, including the heroine's polar opposite grandmothers, as well as, a sweet, mentally challenged young woman whose adoration of Elvis inadvertently entangles her in the mystery, which takes place during Elvis week in Memphis and begins with the death of a tribute artist.
I really enjoyed this book. Ask for it at your favourite bookstore or find it all the major online retailers.
And . . . if you're looking for Ebooks to stock your kindle, iPad, tablet or phone these last few weeks of summer…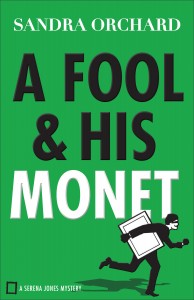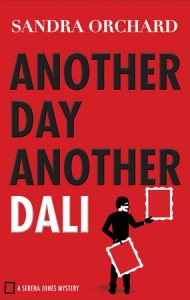 A Fool and His Monet and Another Day Another Dali are both only $1.99 each through to the end of the month. You can find them on google play for your android devices, iTunes for your Apple devices, Nook, Kobo, and Amazon for kindle.