Attend the Writer's Police Academy.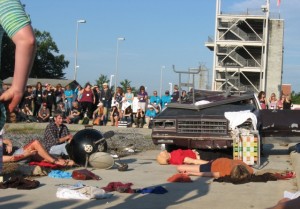 Only at the Writer's Police Academy would you come across a scene like this and think "oh, cool!" while you're waiting for these guys to arrive: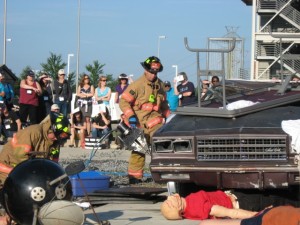 Or think it's fun to be arrested.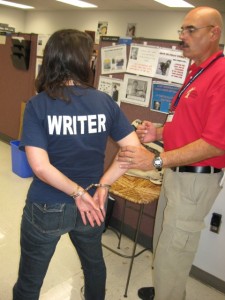 And yes, a pretty woman can get out of a ticket by agreeing to a date. 😉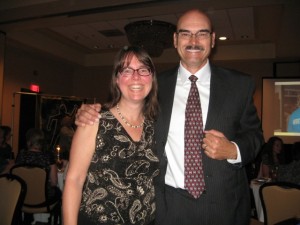 I'll share more about "romance behind the badge" in a post at Craftie Ladies on Thursday. 😆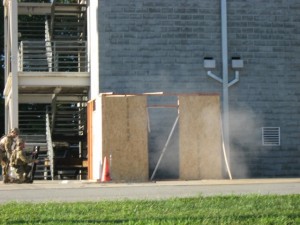 And of course, watching things blow up is always fun. Well, if you're a safe distance away. This was a demo of a door breach. No battering rams for this SWAT team when you need to make a quick entry.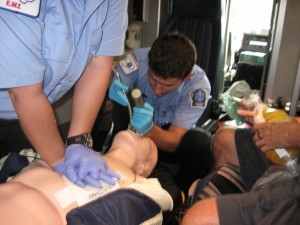 I took a lot of notes on the EMS ridealong, since I'm putting the polishing touches on my paramedic story. Gotta say that if I was a victim and this guy was my local EMT, I might have a lot of medical emergencies. 😉
I learned lots of fabulous details, brainstormed bombs with the chief of the airport's security. Quizzed a group about a scenario in my current wip, including a former secret service agent, a retired police officer who now teaches munitions amongst other things and a retired officer/air force/swat guy who even found me the next day with a better idea he'd come up with while thinking over my dilemma since we'd last talked.
Since I didn't get in until 2 am, I'll save more details for future posts. I'm saving lots of pics for future bonus features in my books.
Next week, I'll share important strategies the female attendees learned for self protection and defense.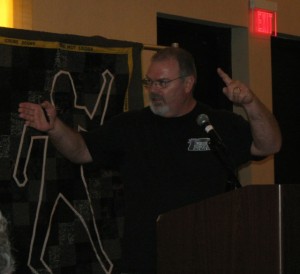 And I'll close by thanking Lee Lofland, author of the fabulous Police Procedure & Investigation book for organizing this incomparable academy, Sisters in Crime and Ninc for helping to support it, the Guilford Technical Community College/Public Safety for hosting and the participation of too many fantastic instructors to name.
For the writers amongst my readers, word on the street is that not only will this event be held in NC again next year, Lee is also taking it on the road.