With only 3 weeks until A Fool and His Monet releases (2 weeks for the Ebook release), I thought it would be a great time to share with you some of the inspiration behind the Serena Jones Mysteries series, which tracks the exploits of art crime agent Serena Jones.
Art thieves aren't as cultured and clever as shows like the Thomas Crown Affair and White Collar would have us believe. But when they succeed in making off with millions of dollars worth of fine art in a daring or brazen escapade, their thefts do make for sensational news stories.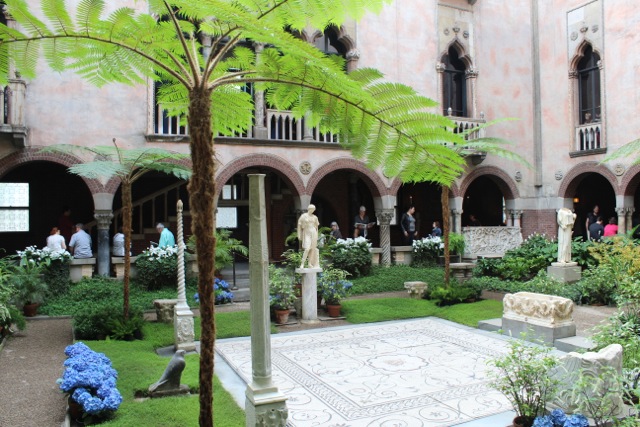 The arguably most famous is the 25+ year old, unsolved case of the Gardner Museum theft. In the wee hours of Mar 18th 1990 (while Boston's St. Patrick's Day celebrations were beginning to wind down), two thieves disguised as police officers entered the museum, tied up the guards and proceeded to steal 13 very different works of art. Considering the specific pieces stolen, some have speculated that it was a theft to order. Others, such as Robert K. Wittman, founder of the FBI's art crime team, believe the men were merely incompetent. Art that hot is impossible to sell. The buyer could never display it.
Yet, the museum remains optimistic that the stolen art will yet be recovered. Until then the empty frames from which priceless paintings such as Rembrandt's Christ in the Storm on the Sea of Galilee remain hanging on the walls as haunting reminders of the collective heritage stolen from all of us that night.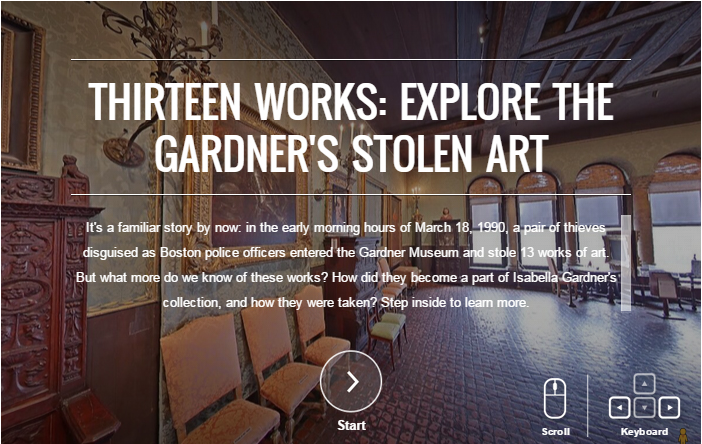 To aid in their recovery, the museum is offering a $5 million reward for their recovery. Click the image above to link to their virtual tour of the theft and pieces stolen. Maybe you have a clue to where one of these pieces could be now and don't even realize it!
As I began communicating with the FBI during my research for this series, one person suggested I write a mystery to solve this case. Maybe it would help the FBI solve it, she said.
Wouldn't it make an intriguing story for a fiction writer to elicit the help of her readers in recovering priceless paintings and solving a 25+ year old crime?  😀
Your Turn: What do you think? Have any theories?