I was incredibly honored to read an advance copy of Melissa Tagg's newly released, debut novel Made to Last and am super-excited to be able to interview the star of her novel, Miranda Woodruff. 
First a bit of background about Made to Last: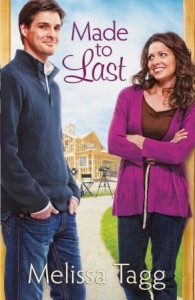 Miranda Woodruff has it all. At least, that's how it looks when she's starring in her home-building television show, "From the Ground Up." So when her network begins to talk about making cuts, she'll do anything to boost ratings and save her show–even if it means pretending to be married to a man who's definitely not the fiancé who ran out on her three years ago. When a handsome reporter starts shadowing Miranda's every move, all his digging into her personal life brings him a little too close to the truth–and to her. Can the girl whose entire identity is wrapped up in her on-screen persona finally find the nerve to set the record straight? And if she does, will the life she's built come crashing down just as she's found a love to last?
My Review:
This is an awesome novel. Melissa Tagg's voice is bubbly and energetic and tons of fun.  As an home improvement kind of girl myself, I immediately related to Miranda. I have to admit that I thought I had the story's plot figured out from pretty early in the book. I was sort of right and really, really wrong. Melissa had so many delicious twists in the story that I never saw coming. She kept me up reading until 3:30 in the morning, because I couldn't wait to see what would happen next, and the romantic tension sizzles.
Love. This. Book. If you're looking for a laugh-out-loud, make-your-heart-ache romance with a compelling spiritual message beautifully woven through, look no further.
Now…introducing…Miranda Woodruff.
Miranda is currently filming the fourth season of her show From the Ground Up—but word on the street is, the network could be considering cutting her show altogether. Viewers tend to love her personality and her DIY guru persona…but what they just might love best? Her fun stories of the husband she met while building houses in Brazil…the man who taught her all she knows.
 Only problem is… he doesn't exactly, well, exist.
 Enter, her pretend husband.
 You're pretending to be married to a goofball of a guy named Blake…who is this guy and how in the world did you come up with him?
Blake is pure fluke. He showed up on set one day, looking so much like my former fiancé that I practically chased him down. Less than a week later, I found myself exchanging fake "I do's" and welcoming him into my home. He's a little crazy, yes. He goes by the nickname Blaze, which should really tell you a lot right there. He's hilarious…but also a little mysterious. I have a feeling there's more to him than he's let even me, his fake wife, see.
 Why in the world would you lie about being married?
 Because it's a nice way to pass the time…? Sheesh.
Well, you'll have to read my story for the full scoop. 🙂 But the short answer is, it started with an impulsive fib prompted by guilt…and it ballooned before I realized what I'd gotten myself into. It's not like I actually set out to lie to the whole country. I honestly thought I would be married by the time the first episode of my TV show ever aired. Once the lie was in place, it was easier to go along with it than…not. Maybe, partially, because I preferred seeing myself as the person I pretended to be rather than the person I was.
Why are you so concerned about saving your television show? You're a celebrity with a lot of talent. Shouldn't it be easy to start over somewhere?
The thing is, it's not just about me. There's my whole crew, who have invested so much into this show. There's my manager, Brad, who is one of my best friends, and my director, Tom, who believed in me even when I could never remember not to turn my back to the camera. There's the local backwoods family I'm helping and the shelter in Asheville I'm supporting. And then there are the viewers…I hate the thought of letting them down.
What's the most difficult building project you've ever done?
I should probably say one of the houses I helped build in the slums of Brazil. Our equipment definitely wasn't top of the line, nor were our materials. So that should be the most difficult. But honestly, the biggest challenge has been trying to build my own home. I started building it years ago on property I purchased in a clearing in the Smoky Mountains…and I still haven't finished. One half of the house is completed and livable…the other half is just wood frame and cement foundation, covered by weather-beaten tarp. And if you want to know the truth, it's a little too accurate of a metaphor…
Last question…Matthew…?
Um, that's the whole question?
Yup. Spill.
He's a reporter…?
Not good enough.
He's cute…?
Closer.
He manages to stay cute even while digging into my personal life…?
Better, but we want the details.
Then read the book. 🙂
Fair enough. And blog readers, if you've enjoyed my little chat with Miranda, you'll really enjoy this fun romantic romp!
Her creator is Melissa Tagg, who has an equally fun bio and looks a lot like Miranda, don't you think?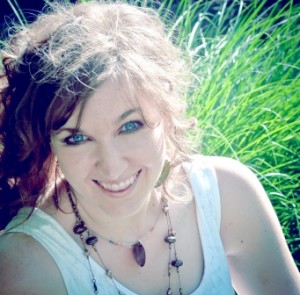 Melissa Tagg is a former newspaper reporter and total Iowa girl. In addition to her homeless ministry day job, Melissa is also the marketing/events coordinator for My Book Therapy, a craft and coaching community for writers. When she's not writing, she can be found hanging out with the coolest family ever, watching old movies and daydreaming about her next book.
During her reporting days, Melissa interviewed presidential candidates and llama farmers, rode a hot air balloon and flew a plane, and once came face to face with a buffalo. But today she gets her kicks by letting her characters have their own fun. She's passionate about humor, grace, and happy endings.
 Links where you can find her:
Website/blog: www.melissatagg.com
Facebook: https://www.facebook.com/AuthorMelissaTagg
Twitter: https://twitter.com/Melissa_Tagg
YouTube: http://www.youtube.com/melissatagg
Goodreads: http://www.goodreads.com/MelissaTagg
 Your Turn: Any questions for Melissa or perhaps a home improvement question for Miranda?  😉
In other news: The Kindle version of my herbal researcher sleuth mystery/romantic suspense, Deadly Devotion, is currently selling on Amazon for only $1.99! If you've been thinking about checking it out, this price will be hard to beat. I even bought one for myself! You can find it here: http://amzn.to/1bxYfCN (There are apps available to read it on other devices and computers)