On Saturday April 30th, I will be participating in a wonderful event called Authors For Indies Day. This is the 2nd annual such day in Canada with the purpose of the event being to support and celebrate our local independent book stores who so kindly carry and promote our books.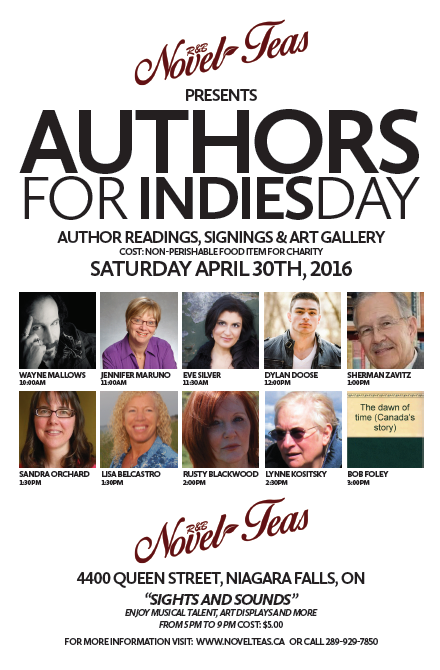 Last year's event saw 123 stores and 692 authors across Canada, taking part in their local shops. This year you can find me at R&B Novel-Teas on Queen Street in Niagara Falls. As an author I will be there to read and sign copies of my books but you might also see me behind the counter putting purchases in bags, serving a cup of tea, or helping someone find the perfect book to read.
Mark the date on your calendar! You can find more information about the national event at their website http://www.authorsforindies.com and the local event at www.novelteas.ca. If you don't live in this area there may be a store near you who is participating. You can find a list of participating stores and authors on the website.
 At 1:30 PM, I'll be speaking with with fellow Christian fiction author Lisa Belcastro.
Prebook tickets here (no cost, just helps with planning, but please bring a non-perishable food item for charity).
The super cool thing about R&B Novel-Teas is that it has a tea bar inspired by the tea shop in my Port Aster Secrets novels.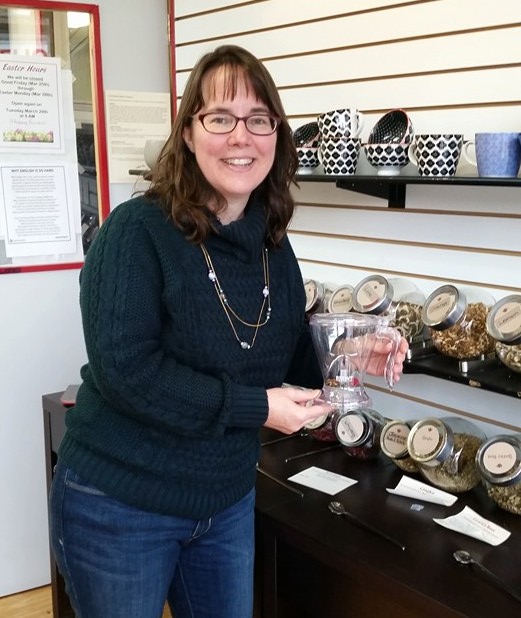 Parking is free in downtown Niagara Falls and two local restaurants are offering 15% off meals that day so plan to stay for lunch or supper if you like.