The cooler winter months tend to bring with them more home fires than any other time of year, so I've invited firefighter, Jake Steele, the hero of my new release, Identity Withheld to share his top five fire safety tips that he wished every family would implement.
Because the actions you take before firefighters arrive is what will save your life.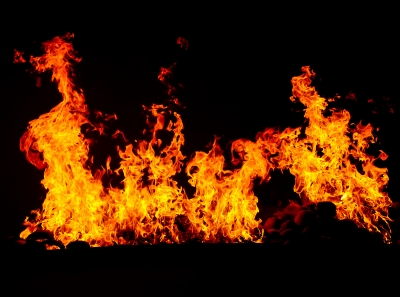 1) Maintain working smoke detectors outside all bedrooms in your home and a carbon monoxide detector on each level of your home.
Did you catch the maintain part? That means:
-vacuum the dust from them regularly
-install fresh batteries in them TODAY
2) Plan your escape route in case of fire. Practice it. Designate a specific place outside your home where family members will meet.
3) Keep bedroom doors closed at night to slow the spread of fire.
4) Do not leave candles or cooking unattended. Fires can flare up in an instant.
5) Check that your chimneys and vents are clear to allow proper ventilation of deadly gases.
Do you fight the fire or flee?
If the fire is confined to a small area such as a frying pan or trash can and is not spreading, the room is not filled with smoke, and/or you need to move past it to escape, then attempt to extinguish it by an appropriate method:
-A lid on a frying pan to deny the fire oxygen.
-Water on solid fuels such as paper, wood or cloth, but never on oils, gases or electrical fires
-Baking soda or fire extinguisher for class B and C fires.
If the fire extinguisher runs out, smoke fills the room, the fire begins to spread or firefighters arrive, leave immediately.
Your Turn: Have you implemented Jake's tips?
Fire Image courtesy of Sailom at FreeDigitalPhotos.net


About Identity Withheld:  
WITNESS IN HIDING
After exposing an illegal adoption ring, newly named "Kara Grant" is promised safety in Witness Protection. But someone has found her—and wants her dead. If only she could trust the handsome firefighter who catches her fleeing from a suspicious fire. Jake Steele seems to think she's guilty of burning her own home. But how can she tell him who she really is and what she's been through without bringing danger to the widowed father's door? Yet with the criminals fast closing in, taking such a risk might be her only chance at survival. Because the price she'll pay for her silence could be her life.
Click Book Cover Image to enter this week's giveaway!