First the Story
Remember your first day back to school when the teacher would ask you to write about your summer? Well…have I got a story to tell.
"He's gone over!" my daughter yelled as we walked along the windblown beach and glanced behind us at the choppy water where my son had been playing in the waves with his kayak, confident he could handle them and well-protected from the chilly water by a waterproof boat skirt.
As my gaze lurched from the overturned kayak to the surrounding waves, my heart slammed into my ribs.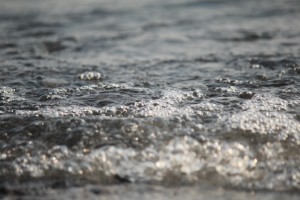 I was desperate for a glimpse of my son's face.
We had no idea how long ago he'd flipped—a split second before we'd glanced over? Or longer? Much longer?
Too long?
The previous day, when the water was calm, he'd been practicing flipping his kayak, trying to master rolling it back upright. He never managed to do it, but the practice helped him learn how to react to flipping over.
Picture him clamped into a kayak by a tight-fitting rubberized skirt.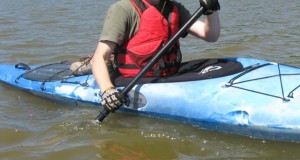 Then picture him hanging upside down in choppy water, trapped by that same skirt. Yes, he'd had lots of practice yanking the release strap so he could escape, but that had been in planned flips.
Flips in which he'd had the chance to take a full breath and hold it before going under.
Not being sideswiped by a strong wave and then held under by the unusually high undertow.
Finally his head broke the surface, not because he'd managed to get out, but because the water was shallow enough that he could brace his hand in the sand and push his head above water.
It took another couple of frantic seconds to release the skirt.
Perhaps only nanoseconds, but it felt a lot longer to him and to a mother torn between crashing through the water fully clothed to haul him out and trusting her adult son to do what he'd trained himself to do.
Why have I shared this story?
Because it is a snapshot of my summer. I was working on a manuscript that didn't come together the way I thought it would, drowning under waves of doubt, desperate for a glimpse of light, a snatch of breath, divine help.
Even though my son had practiced capsizing, it did little to temper his panic when he couldn't escape. But sheer determination and the steps he'd practiced served him well.
In the same way, I've studied writing craft inside out and, this summer, read a few more books on the topic. And I'd long ago formed the habit of turning to God in times of trouble, both big and small, especially with my writing struggles. But when weeks at my keyboard went by with few new words, that I actually liked, to show for my time, my prayers started to sound like a broken record.
Yet… I had a quiet confidence that the right words would come.
My deadline wasn't that ominously close…yet.
And this wasn't the first time I'd gotten stuck in a story. In fact, I flipped back through my journal and found that I had similar desperate moments at some point with just about every book I'd written.
And God had always answered my prayers…eventually.
The eventually part relates to me, the mother, standing on shore, trusting my son to apply the skills he'd learned.
God doesn't always choose to give us what we ask for in the way we want or hope or expect, but He promises to never leave us.
Perhaps, as with my son…
Our small "capsizes" are practice rounds to equip us for the storms ahead.
Which begs the question: Why doesn't He just take away the storm and calm our turbulent seas?
I think, because…
Sometimes, it takes coming to the end of ourselves to know He's always near.
Your Turn: What did you learn this summer?
Water image courtesy of my talented daughter JL Orchard