"Anyone who has never made a mistake has never tried anything new."
                                                                              Albert Einstein
An interesting revelation unfolded for me this past week. A writing acquaintance offered to read a summary of my current work-in-progress, or more accurately, my work-not-progressing, and share her perspective on what themes or root problems the characters might shed light on.
I figured that I was struggling because I'm a lot like my heroine, in that I tend to keep my emotions under wraps.
(ruckus in the other room)
"Okay, yes, dear, except when I'm mad." Sheesh, I was sure my hubby never read my blog!
Anyway…this writer saw my characters as perfectionists and expounded on various truths they'd need to learn.
I was totally floored. I never saw them that way at all.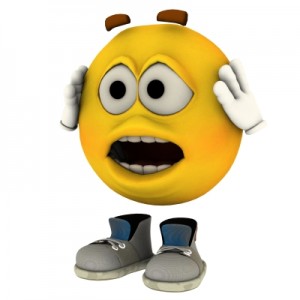 My hubby would never accuse me of being a perfectionist. He's the perfectionist. Takes forever to do things or starts things, because everything has to be right, whereas I just want to get them done. Except…
Then I pulled out a trait book and read examples of root causes and the various ways the trait might manifest, and I was stunned to realize that my friend was right.
My characters are both perfectionists. They each respond very differently, but the trait is the same.
Gasp! And a lot of the descriptions were eerily apt descriptions of me, too.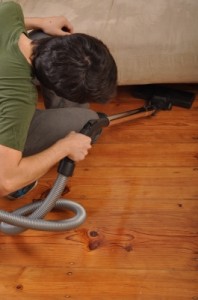 "Yes, hubby, dear. Unbelievable, I know. But I do submit a very clean manuscript no matter how thick the dust bunnies in the corner of the bedroom."
Sorry, I promise he won't interrupt anymore.
Anyway, if that revelation wasn't surprising enough. As I was browsing my daughter's blog, JLOrchard.com, I discovered a post she wrote about being a perfectionist. And was stunned again.
I never thought of her as a perfectionist. Am I really that inept at understanding what drives people?
I thought I did pretty good with the characters in my books!
I found that quote of Einstein's at my daughter's blog, along with this revelation:
Nothing frustrated my music teacher more than my resistance to answer a question. He'd say, "You make a choice, it's either right or its wrong, but at least you've made a choice." There's always been this strand of perfectionism in me. Growing up I'd punish myself cruelly for little mistakes to the point where I'd rather give no answer than the wrong answer.
Well, I remember her music teacher saying that, but I can't say that I ever noticed the other. And I homeschooled her!
Hmm, I can see that I have a lot more to learn about my characters, and apparently myself, before my current writing-not-in-progress starts progressing!
Your Turn: Can you offer me any insights into the mind of a perfectionist?
emotiguy Image courtesy of farconville / FreeDigitalPhotos.net
vacuuming guy image courtesy of artur84 / FreeDigitalPhotos.net