I don't know anyone who actually likes getting sick. Well, except as an excuse to miss skip school. But…there are other upsides. And I had a chance to think of a few this past week: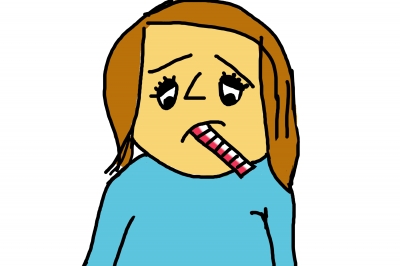 1) It gives you a guilt-free reason to ignore your to-do list.
2) It's much easier to eat less. So…that'll shrink that Christmas-goodies-stretched tummy a little. Which…with a little self-control post illness might help you lose a few extra pounds. Hey, I can dream.
3) It's an opportunity to get more rest. Yeah, okay depending on the illness, more sleep may be wishful thinking, but all that laying down with your eyes closed has to add up against the sleep deficit somehow, right? Just don't moan so loudly.
4) It gives your family a chance to demonstrate how much they love you.
5) It makes you better appreciate the days you're healthy.
Hope you enjoy a healthy weekend and new week!
For those of you who can access the Hallmark Channel, tonight (Jan 23rd) at 9 pm EST, Unleashing Darcy will premiere. It's based on a book by fellow LI author Teri Wilson, who of course based the story on Pride and Prejudice! I'll be looking for it on youtube in a few days since we don't have cable.  😉 You can check out the trailer here: https://www.youtube.com/watch?v=aT0o_k54Y6M
Image courtesy of David Castillo Dominici at FreeDigitalPhotos.net