Since I soon have a mystery coming out set in Canada (Deadly Devotion from Revell, June 2013), I was delighted to find another inspirational mystery also set in Canada.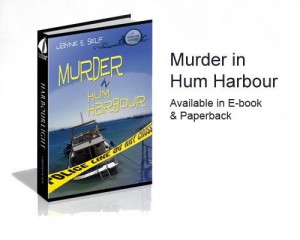 Murder in Hum Harbour (yes, that's the way we spell "harbor" in Canada) by Jayne E. Self is set in Nova Scotia. 
This is the first in a three-book Seaglass Mystery series, so called after the heroine sleuth's intriguing occupation of jewelry making using sea glass.
Murder in Hum Harbour is Jayne's debut novel and won the Canadian Christian Writing Award in the mystery category.
I've loved visiting Canada's Maritime provinces in real life and thoroughly enjoyed visiting again vicariously through Jayne's story.
She has wonderful quirky characters who kept me glued to the story until I finished–not to mention great plot twists and a fun romantic thread. 
Intrigued by the story, I contacted Jayne and asked her if she'd answer a few questions for all of us.
Is Hum Harbor a real place? 
No. The "location" I've claimed for Hum Harbour, along the shores of Cape George north of Antigonish is real. However, I created the village of Hum Harbour as a composite of a few local communities. I do stay as accurate as possible to the local geography.
Have you lived in NS?
We own a cottage in Nova Scotia (just down the shore from Hum Harbour) and I have spent each summer for the past twenty-some years there so in a way it's been home base for our transient family. I chose the location because it's familiar enough to be part of my heart and special enough to feel a little exotic to me.
Did you do any special research for the book? 
Mostly research connected to commercial fishing—boats, gear, seasons—and crafting sea glass jewelry—which involved some serious shopping.
Who's your publisher? Where are they from? How did you connect with them? 
Harbourlight Books is an imprint of Pelican ventures, a small Christian Publisher out of New Mexico. TWG member Janet Sketchley alerted me to their new mystery line. [NB: TWG stands for The Word Guild a writer's organization for Canadian writers who are Christian, and isn't it cool that the American publisher spells "harbour" the same way we do in Canada?!]
Anything you'd like to share about what inspired the story? 
Every summer a good friend and I walk the beach at our Nova Scotia cottage, collect sea glass and plot murders. The plotting murders part started as a silly game, but over the years, our 'plots' have turned into books. Although my past attempts have been shortlisted in contests, Murder in Hum Harbour is the first to achieve publication. I was THRILLED when it won the 2012 Canadian Christian writing Award in the mystery category, and was runner up for the Grace Irwin Award (Canada's largest Christian Literary Prize.)  Its sequel, Death of a Highland Heavyweight was released in 2012 and the third in the series, The Secret of the Hubris Heron is being plotted as we speak.
Yes, since asking Jayne these questions, I've had a chance to read the sequel. I love revisiting characters–especially as romance blossoms. 😉
Here's the Back Cover Blurb for Murder in Hum Harbour:
Part-time medical receptionist, part-time jewelry crafter, Gailynn MacDonald thinks she knows everything about everyone in Hum Harbour, Nova Scotia. That's the way she likes it. But when her former employer Doc Campbell turns up dead aboard his beached yacht, and her sister-in-law becomes the prime suspect, quirky, over-excitable Gailynn vows to unmask the killer. With Geoff Grant, Doc's handsome replacement, by her side Gailynn uncovers secrets and confronts childhood fears. And in the process she discovers that catching a killer is a lot like crafting her seaglass jewelry… it's all in the details.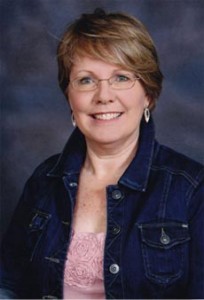 In addition to being an award-winning author, Jayne is the director of Canada' largest Christian Writing Conference, Write!Canada, and a grandma.  You can learn more about Jayne and her books at her website: http://www.jayneself.com/
Your Turn: What kind of mysteries do you enjoy? Twenty or thirty-something female sleuths with a touch of romance to sweeten the story? Older lady sleuths like Miss Marple? Quirky little Belgians like Hercule Poirot? Ones where the heroine is in danger, too? Other….? Just curious. 🙂