For those who don't follow my Facebook posts, these days I'm spending most of my time at the hospital helping however I can with my grandchildren, especially my almost-three-year-old grandson who was critically injured in a lawn tractor accident on May 20th.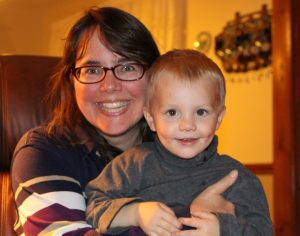 Thanks to the Lord's mercy, the skill and dedication and quick action of emergency personnel and medical staff, and the prayers of thousands worldwide, we still have our sweet little boy with us.
Of course, he has a long recovery journey ahead of him. Currently he is fighting an infection in the skin grafts across his back. He has a badly broken left leg, but x-rays show it is healing nicely. He has broken ribs that the doctors think might never entirely knit together. He also has a torn diaphragm, and very tender skin grafts at the base of his amputated right leg (at the knee).
We are praising God that Jed's injured spleen has already healed well. His digestion seems to be improving daily. He is responding well to reductions in pain meds (although he is still on a lot).
Emotionally, he's been a real trooper. He is now able to sit for a few hours at a time in a special stroller and this weekend was even able to venture outside for the first time since the accident. We praise God that there was no brain damage or spinal cord damage and that the growth plates in both thighs appear sound. Once he recovers from the above injuries, he will transfer to a rehab hospital, where he will learn to walk with a prosthetic.
We thank so many of you who have joined our family in prayer for Jed's recovery and ask that you continue praying. This week's infection setback, which caused his heart rate and temp to get scary high, has reminded us of how rocky the road ahead might yet be.
We daily lean on the Lord for strength and hope, and knowing that a whole army of others are also standing in the gap on Jed's behalf is incredibly encouraging.
Over the course of the summer, I will continue to post occasional updates on my Facebook page to let you know how he's doing and alert you to specific ways you might pray for him. If you are not on Facebook, my updates also appear in the sidebar of this blog.
In Book News:
Deadly Devotion, book 1 in Port Aster Secrets, is on sale for $2.99 or less for the Ebook version at online retailers until June 30th.
Desperate Measures, book 3 in the series is a finalist in The Word Awards, mystery/suspense category.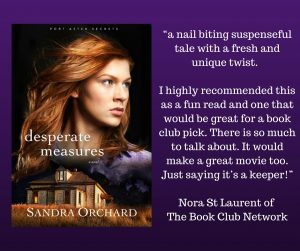 I am currently working through edits on the final book in my Serena Jones Mysteries series. Thank you to all who took the time to vote for Serena's future beau after reading A Fool and His Monet. It was a blast reading all your comments. It's sad to see this series end. Another Day, Another Dali will release in October and the final book, Over Maya Dead Body, will tentatively release next June.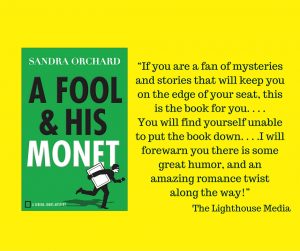 What will be next after that is still up in the air. Books are generally submitted a year ahead of publication, so although my writing has shifted to the back burner for the moment, my readers wouldn't feel the effect, if any, until 2018. My publisher would like me to write a romantic suspense series next. So while I don't have time to write at the moment, I am mulling over ideas and gathering a slew of new experiences and the whole gamut of emotions from which to draw.
I wish you a happy and safe summer.