This week, I'm delighted to introduce a brand new inspirational romance writer to you!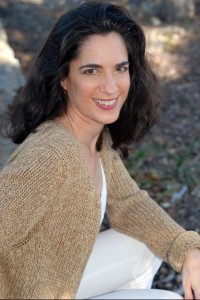 Kristin Wallace writes stories filled with love, laughter and a leap of faith. When she's not writing her next novel, she works as an advertising copywriter for clients that have included the Miami Marlins, Discovery Networks, Radisson Seven Seas Cruises, The Peabody Hotel and Sea World. She also enjoys singing in the church choir and worship team and playing flute in a community orchestra.
Her debut novel, Marry Me, represents a 17-year journey toward publication.
Growing up Kristin devoured books like bags of Dove Dark Chocolate. Her first Golden Book led to Laura Ingalls Wilder, Nancy Drew, Encyclopedia Brown, C.S. Lewis and the Sweet Valley High series.
Later, she discovered romance novels and fell in love all over again. So it's no surprise that Kristin would one day try her hand at writing them.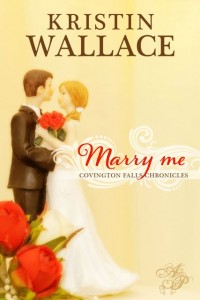 Marry Me is a contemporary inspirational romance set in the fictional, Southern town of Covington Falls, Georgia.
 Here's the blurb:
She'd vowed never to fall in love…
 Julia Richardson is no fan of weddings. A lifetime of watching her parents treat relationships like the flavor of the month has taught her that love is for fools. Then she learns her former stepsister is having a crisis with her pregnancy. The crisis has Julia returning to the small Southern town – and the family – she's been avoiding for years. Before she knows it, Julia's been pressed into service running her stepsister's wedding planning business.
 Julia doesn't know a garter from a garden hose, but now she must navigate couples along the bumpy path down the aisle – despite wardrobe malfunctions, killer bees, and plenty of near disasters.  In the midst of it all, Julia makes the most unexpected discovery of all…Love, with Seth Graham, the widowed local minister! Julia's been running from love and everything spiritual for most of her life. It's not until she finds the courage to stop running that she finds her own "I Do" moment.
Marry Me is available as an ebook at Amazon, Barnes & Noble and www.AstraeaPress.com
Your Turn: Any questions for Kristin?