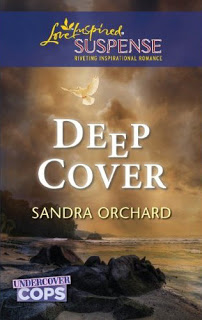 Is it possible to be a man of honor and live a life of lies?
Rick Gray hopes so, because as an undercover cop, he's had to make too many sacrifices, including a future with Ginny Bryson, the woman he loves.
But when she finds herself in the center of an arsonist's line of fire, Rick's lies just might be what they both need to save their lives – and the lives of those they love.
What do you think? Is it possible to be a man of honor and live a life of lies?
We'll discuss this and other dilemmas raised by my characters beginning in mid-August. This first novel in my undercover series doesn't hit the bookstores until the second week in September, although it will be available on eHarlequin.com in early August.
This will be an interactive blog where I'll share behind-the-scenes tidbits of how my characters come to life. I'll also invite you to share your own experiences with inspiring, quirky, even scary characters. Maybe they'll even end up in a future book! We'll also explore the questions at the back of the book. (You can answer them without having read it) I hope you'll join us.
Sign up for a post by email or feed notification in the righthand column so you don't miss the launch. There will be a giveaway!!!