Please join me in welcoming Lisa Jordan.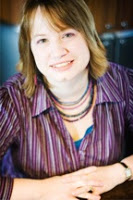 I featured the first novel in her Lakeside collection here last fall–a novel that is a finalist for ACFW's prestigious Carol Award in the romance category. Congratulations, Lisa!!!
By day, Lisa is an early childhood educator. In her free time (ha!), Lisa enjoys good books, chick flicks, crafting with friends and feeding her NCIS addiction. 
Welcome back, Lisa. Please tell us how the characters of Lakeside Family came to life.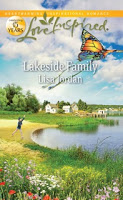 I didn't expect to write Lakeside Family. When I planned the books in my Lakeside Collection, I wanted to write at least three books, and Lakeside Family wasn't one of them.
When I wrote Lakeside Reunion, I wanted a fun name for a coffee shop. So I played around with names, coffee puns and Cuppa Josie's was created. I introduced Josie as the owner of Cuppa Josie's and Max's daughter who was a single mother.
A friend mentioned she liked Josie's character and I should write her story. I pondered it and had to figure out how Josie had become a single mother? Why wasn't Hannah's dad in the picture? I decided not to have Josie divorced or widowed because let's face it—single mothers are a reality.
Josie needed a strong enough reason to find Nick after nearly a decade, so it needed to be something life threatening. The mothers I know would do anything it took to keep their kids safe and healthy. I remember walking through my kitchen and coming to a sudden stop as I realized—that's it…Hannah had leukemia and needed a bone marrow transplant. Josie needed to see if Nick would get tested to see if he was a match.
God provided connections in ways only He could—one of my writing support friends just landed a job with the National Marrow Donor Program in Minnesota. Through Vacation Bible School at our church, I met a local pastor's wife who had just returned home after donating bone marrow for an unknown patient dying from leukemia. Total God moments.
I interviewed Amy and Kym, did more of my own research and the premise of Lakeside Family was created—He was the one man she never wanted to see again but the only one who could save her daughter's life.
Nick had his own challenges to face. He vowed never to abandon his family the way his father did. When tragedy struck his family, Nick shouldered a lot of guilt and felt like nobody's hero. Then he learned he had a daughter. He stepped up and promised to always be there for his daughter.
Josie struggled to include Nick into their lives—she wanted what was best for her daughter, but her own fears of abandonment built a wall around her heart. She needed to forgive and trust in order for them to be a family.
After choosing this illness for Hannah, Josie's daughter, my heart ached for those dying of leukemia or other blood-borne diseases. I registered with Be The Match to become a bone marrow donor. I wanted to do my part in being someone's hope for a new lease on life. I don't know if I'll ever be called, but I wanted to be ready in case I was.
Your Turn: What about you? Have you considered being a bone marrow donor? Registration is free. Imagine the joy and hope you could give another person simply by saying yes. For more information, visit Be The Match.
Giveaway: Lisa is celebrating the release of Lakeside Family with a month-long party of giveaways, including Coffee Lovers and Tea Lovers baskets. For more details and to enter the gift basket giveaways, leave a comment here.