Today I've invited "Cora Buchanan" the heroine of the inspirational romance, Song of the Meadowlark, to answer a few questions.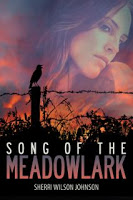 First a bit about the book: 
When trusting others only leads to pain and rejection, and loving ends only in loss, what will it take to restore hope again? Shamed by the uncovered truth about her missing husband's secret life, Cora Buchanan sets out on a road trip for home, but winds up stranded in a small Georgia town. Add in an adorable little girl and her rugged widower cowboy father, and plunge with her into pure romance with a twist of mystery. Set in the charm of contemporary small-town Georgia.
1. Cora, tell me the most interesting thing about you.
I am the poster child of young adult rebellion gone straight. I married someone my parents didn't approve of and left Florida to live in South Carolina with him. I thought we had a great marriage until he was arrested for trafficking drugs and then fled after his parents bailed him out. That's when I realized my parents had been right and I started on my path to change. The saddest part about leaving South Carolina was leaving behind Clark's parents who had been like parents to me.
2. What do you do for fun?
It took me a while to remember what fun having fun can be. When I lived at the beach growing up, I loved to swim in the ocean. I still do but now I live on a ranch in South Georgia. I'm learning to ride horses although I'm still pretty scared of them.

3. What do you put off doing because you dread it?
Paying bills. I hate doing it!

4. What are you afraid of most in life?
I'm afraid of being abandoned—again.
5. What do you want out of life?
I want a family who will love me and who will support me in my dreams.

6. What is the most important thing to you?
I used to think a career and material possessions were the most important things in life. But now that I have been through a total life change, loving God is the most important thing to me.

7. Do you read? If so, what is your favorite type of book to read?
I love to read romances and mysteries.
8. If you could change one thing about yourself, what would it be?
I would change the way I shrink away from conflict. I have learned that not all conflict is bad but I still tend to avoid it.
9. Do you have a pet? If so, what is it and why that pet?
I do not have a pet right now because I live on a ranch as a nanny. When I was growing up I had a black Labrador named Bandit. He stayed by my side all the time. I left him when I married and moved away to South Carolina.
10. If you could travel back in time, where would you go and why?
If I could travel back in time, I would go out West to the late 1800s. I have grown to love living on the Southern Hope ranch and think it would be exciting to live as they used to back then.
Song of the Meadowlark was written by Sherri Wilson Johnson.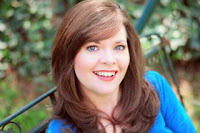 Sherri is an Inspirational Romance novelist, a speaker, social media junkie, and a former homeschooling mom who loves to share God with others, while sharing her life experiences with them. You can learn more about Sherri and her books at: http://sherriwilsonjohnson.com/ 
Your Turn: Any questions for Sherri? Or how about answering one of the interview questions for yourself?