Each critically ill patient feels differently about what lengths they're willing to go to treat their disease. Have you ever given any thought to this question for yourself?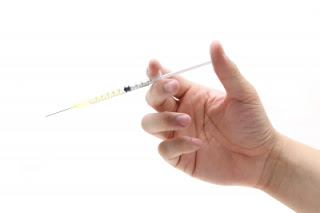 Image courtesy of vichie81 / FreeDigitalPhotos.net
It's a question raised in my October release, Critical Condition, and one I first gave serious thought to while reading through the questions in a do-it-yourself Power of Attorney document soon after losing my mother to a twelve year battle with cancer.
Toward the end of my mother's life, when it became clear that no traditional treatments were working, she was asked to participate in an experimental treatment study, much like one of the doctors in the story supervises.
For the first time in all the years she'd battled the disease, my mom succumbed to depression.
What we didn't realize at first was that it was a side effect of the experimental treatment. After a few months it became obvious that the treatment was prolonging her death, not her life.
She no longer found joy in life…not even when her young grandchildren visited, which was not like her.
She made the decision to go off the medicine. All medicine. And for six glorious weeks, she was Mom again. She even returned to work and started golfing. She looked great. She felt pretty good.
Unfortunately, but mercifully, the end came quickly after that. I share this as an example of one scenario and one choice.
My dear writing friend who passed away while I was writing the final draft of this story, had a very different type of cancer which she had battled for two decades. She'd tried many, many different alternative and complementary treatments.
These varied experiences prompted me to ask:
What if a patient, her doctor and her loved ones disagree on what they'll risk for the chance to be cured?
And so the idea for Critical Condition was born.
Book Blurb: There's a murderer in the hospital, and nurse Tara Peterson is determined to prove it. With mysterious deaths in the cancer ward, anyone could be next. But no one wants to believe her…except for undercover agent Zach Davis. The murderer wants Tara's suspicions silenced, permanently. To protect Tara, Zach lets her in on his secret, and unwittingly into his heart. Tara and her three-year-old daughter are like the family he lost years before. Zach will risk everything to keep them safe, no matter the cost.          
Your Turn:  Have you ever faced life or death decisions when it comes to yours or a loved one's health? What factors would you consider most important in making a decision for, or against, a course of treatment?