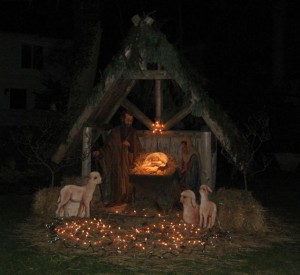 I snapped the above photo during a candlelight stroll through Niagara-on-the-Lake this past weekend–a beautiful reminder of the most precious gift we can ever receive.
"For God so loved the world that he gave his one and only Son, that whoever believes in him shall not perish but have eternal life. For God did not send his son into the world to condemn the world, but to save the world through him." John 3:16-17
May His light shine through you this holiday season.

I'm taking a blogging holiday for the rest of December but hope to "see" you here again in the New Year. Or on Facebook (posts in the sidebar of blog) before then. 😉 
All the best!