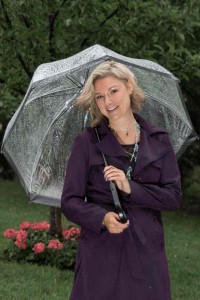 I'm delighted to introduce you to Maggie K. Black, another Canadian author new to Love Inspired. Although I've never met Maggie, she actually lives only a couple of hours away from me! And we hope to change that not-meeting part very soon. 😉
Here's what I've learned about her so far…
Tell us a little about yourself:
I moved around a lot when I was growing up. There was a lot of instability, and not a lot of access to good books. So I started trying to write my own. When I was in my late teens I decided to go into journalism, because I love meeting new people and telling stories. I'm really thankful for 15+ years I spent as a journalist, because of the people I got to know and the places I got to go. It gave me a lot to write about. I've always known in my gut that my deepest dream was to write novels, but it wasn't until my daughters were born, that I finally took the time to really do it.
Tell us about your latest book. What inspired you to write this particular book?: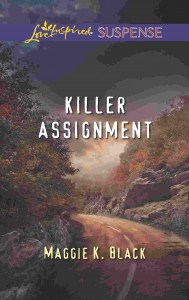 Killer Assignment is about a journalist named Katie who is being pursued by ruthless kidnappers. Our hero is a war-zone engineer who's running from his own past.
The whole concept actually started as a bit of a dare from my former coworker Paul. My writing work has taken me all over the world, and at the time I was with for a technical charity that works in the Middle East and Africa. Some of the engineers were sitting around talking about their most dangerous moments—kidnappings, robberies, stuff like that. (Truth be told, I probably put them up to it). One of them dared me to write a romance book where the hero was a dashing engineer who'd gone through all these things. … and wouldn't you know, the idea stuck with me, so I did.
That's where Mark comes from. Katie is based more on me, and on the struggles I've had feeling trapped in a situation which wasn't quite right for me.
Her name comes from Taming of the Shrew actually, because while I deeply love Shakespeare I have always hated how that particular play strips the heroine of her strength and voice when she finds love. I've always been determined to create women who find love, healing, security and faith without ever losing their strength and determination. One of my favorite things about Killer Assignment is where we know Katie is headed at the end of the book. I've gotten more comments on that than on anything else in the book.
What are you working on right now?:
I'm very excited to announce my next book—DEADLINE—will be out in the summer of 2014 from Harlequin's Love Inspired Suspense. Our journalist is a disgraced journalist who's in a race against time to expose a ruthless serial killer. Our heroine is the killer's intended target. But she's carrying secrets of her own, and was warned by police not to trust her life to the handsome, daredevil reporter. It's set on Manitoulin Island.
How do you get to know your characters?:
I actually assign each of my characters a theme song, which, for me, sums up how they're feeling. Then I listen to that song when I'm trying to get into the character's head.
Oh, wow, that's cool. I just started doing that with the last book I wrote. Could you share an example?
For Mark that song is actually Africa by Toto.
"Gonna take a lot to drag me away from you.
There's nothing that a hundred men or more could ever do."
Mark is willing to battle an entire army to protect Katie if that's what it takes. In Killer Assignment the threat keeps escalating, until they're alone against an entire group of armed kidnappers. In that moment Mark makes the one call he'd sworn to himself he'd never make, because it's the only way he can think of to save Katie's life.
That's a pivotal moment in his story.
Do you put yourself into your main character, or do you find yourself borrowing from family or friends as your characters develop?
Usually each character I write is based on a handful of real people I know, including parts of myself. And I tend to know the characters so much better than ever appears in the book. I could write a whole book just on Ethan for example—I know him that well. Celia and Sunny as well.
(Oh, and while "Katie" came from Shakespeare, and both "Armor" and "Shield" came from the sense of closing yourself off from others for your own protection—"Randall" comes from the purple monster in Monsters Inc!)
Is there any scene in your book that came from a real-life happening?
The attempted kidnapping Katie survives at the beginning of the book is based on something terrifying that happened to me as a teenager.
For me, writing is one of the tools I've used to transform terrible memories into something awesome and life-giving. One of the things I particularly wanted to touch on in Deadline is how we can be held back from living the life God wants for us by traumatic things in our past, and how to get the help we need to move though them.
That is an awesome testimony to how you've done that yourself, Maggie.
What are your favorite themes to write about?
I am passionate about people figuring out who they were meant to be, and learning how to love and accept themselves. There's nothing I love more than writing about people learning who God has designed them to be, and the absolute joy which can come from that. At the end of Killer Assignment, Mark and Katie haven't just found love, they've find a new purpose and calling for their lives. That excites me.
Does your faith affect your writing? How?
Faith affects my whole life, and in turn my life affects my writing.
When I first started I was really held back by always questioning what God wanted me to write, as if God was on the loudspeaker and I was just the secretary taking down dictation.
More recently I've come to realize that God designed me to be a person who writes, and that when I write I am pouring myself into doing what I was made to do.
I now think of God more like a parent who hands us this amazing craft and paint box full of talents and gifts, and then actually has faith in us as we learn how to use them to create amazing things.
Do you have a favorite scripture? If so, why is it your favorite?
When I was writing Killer Assignment I had Psalm 139 running through my head—especially the line "Oh Lord, you have searched me and you know me." Today, the passage on my mind is from Matthew 12 and also Isaiah 42. In The Message, referring to Jesus, it says, "He won't brush aside the bruised and the hurt and he won't disregard the small and insignificant, but he'll steadily and firmly set things right." I love that aspect of God.
Could you share something about your day-to-day life that might help a reader to feel as though they know you a little better.
I have two amazing daughters, who are both in elementary school. Every morning, after I walk them to school, I walk my dog through the park to this little creek which runs behind my house. I try to pause on the bridge long enough to still all the nagging, negative voices in my head, and focus my heart on who I am, and who God has called me to be. Then I go home and plug into writing until it's time to pick the girls up and be a mom again. At night, I usually try to go to Curves or Zumba right before bed. There's something about dancing badly but happily with a group of other ladies at the end of the day which really energizes me!
Where can fans find you or your books on the internet?
I just got a new blog up at www.maggiekblack.com, and I'm on Facebook at www.facebook.com/maggiekblack.
Readers can find Killer Assignment at Amazon and elsewhere. 
Your Turn: Has anything happened in your life that would make a great story?
P.S.
My newsletter with this year's Christmas romance mini-novella went out to subscribers yesterday. The link didn't work so I sent a second email with one that did, and…I've since fixed the other so that both should work now. I'm sorry for any frustration that caused! If you've subscribed and don't see the email in your inbox, please check your spam folder. And it's not too late to receive the story. Click here to subscribe