Today, we're following up—from the heroine's perspective—on last
Monday's discussion
about whether a hero who lies (for the sake of his job) can be a man of honor.
The heroine of Deep Cover is Ginny Bryson who says,  "I'd rather know the truth than be lied to out of some misguided notion that I'll somehow be happier or safer."
Do you feel the same? If you said yes, are you sure?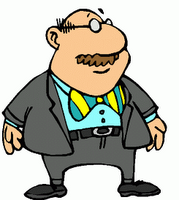 I freely admit that there are times people have disclosed things to me that I would've have been much happier not knowing about. Every smart husband knows how not to answer the question—Honey, does this dress make me look fat?
And yes, if you read my book and hate it, choosing to keep that to yourself won't hurt my feelings in the least. Honest!
I'm sure each of us can remember a time when we've sugarcoated the truth to spare someone's feelings. It seems like a noble thing to do, don't you think?
Yet, not necessarily. Sometimes I have to step back and consider whether my words will help or hinder the other person's understanding of themselves or their circumstances. 
Your turn: What do you think about Ginny's perspective? Care to share an example from your own experience?
Join me Wednesday to learn how I use lies to develop my characters when plotting my story. And for fun, we'll play with the strategy on the hero we dreamt up during last
Wednesday's brainstorming session
.