Pay attention. There will be a test. There will be prizes.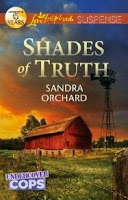 Shades of Truth has officially released and it should be in stores by the weekend!!!
What does that have to do with writing off the deep end?!
Allow me to introduce my fellow Wodians. So named for our writing group: WODE–which stands for Write Off the Deep End.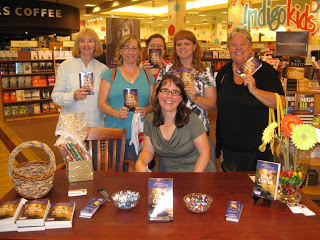 Readers and writers alike often ask me about my writing process. These ladies are a big part of it. Once a month we get together to offer each other feedback on what we've written or to brainstorm new story ideas.
The group "found me" a few years ago after my RWA magazine was delivered to the wrong house. (Divine redirection!) The recipient was so excited to find another writer in our community that she hand-delivered the magazine and invited me to the next WODE meeting.
She has since become a treasured critique partner. Remember the grocery store murder discussion from January? That was with her. 🙂
In honor of the positive impact WODE has had on my writing career, I used the "word" WODE in Shades of Truth.
Your mission, if you choose to accept it, is to find the location and email me the page number (and book version). 🙂 In June, I will draw from a hat the name (of all correct answers) and they will receive a $25 gift certificate for their favorite book retailer.
Your Turn: Do you have a special friend or group with which you share a common interest or hobby or pursuit?