Well, it's been awhile since I've done a character interview, so I'm excited to have Raymond Alexander with us today from my friend Marji Laine's new novel Counterpoint. Ray is a former missionary and life-long resident of Heath's Point, Texas. (You can check out his pic on the book cover below  🙂 )
Ray, you're quite a hero in Heath's Point—just back home from your mission work in such a dangerous area of the globe. And I hear you took down a sinister drug lord. You must be pretty proud of yourself.
Not exactly. I only happened to be at the right place and time to spot that drug exchange that put the cartel leader in jail. Seriously, I'm no hero. I should have been paying attention to the threats made against my mission. I played them off as a distraction. A desperate attempt to chase me away.
Well, you're still a hero to most of us. And everything worked out all right, except the injury to your arm and the cut on your face.
Reminders of how stupid I'd been. There were other people at my mission who didn't get away as easily as I did.
I bet your girl is glad you're back.
Cathy and I are friends. At least I hope we can still be friends. We'd talked about working a foreign mission together, then this opportunity had dropped in my lap. And frankly, the fact that I was single was probably the main reason I was chosen for the position. Cathy and I didn't get much chance to talk while I was away.
Then, you haven't heard about her excitement? More like terror, I should say.
What? No, I haven't seen her, yet. What happened? Is she okay?
You should speak to the police chief about that. I wouldn't want to say something I shouldn't. But thanks for the interview.
You can learn more about Ray and his story in the romantic suspense, COUNTER POINT, now available for pre-order at 40% off.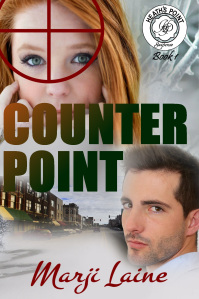 Here's the short version:
Someone wants to complete the final assignment of a murdered hit man.
Her dad's gone, her diner's closing, and her car's in the lake. Cat McPherson has nothing left to lose … except her life. And a madman, bent on revenge, is determined to take that, as well. Her former boyfriend, Ray Alexander, returns as a hero from his foreign mission, bringing back souvenirs in the form of death-threats. When several attempts are made on Cat's life, she must find a way to trust Ray, the man who broke her heart.
Keeping Cat safe from a fallen cartel leader might prove impossible for Ray, but after seeing his mission destroyed and hearing of the deaths of several godly people, he knows better than to ignore the man's threats. Cat's resistance to his protection and the stirring of his long-denied feelings for her complicate his intentions, placing them both in a fight for their lives.
How can a small-town girl survive when ultimate power wants her dead?
Find COUNTER POINT at Amazon.com
And if you DO pre-order COUNTER POINT email your receipt to Write Integrity Press by October 30th and receive an ebook collection of Marji's short romance stories, HEART SPARKS – only available through this offer.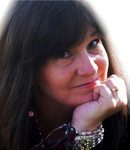 About the Author:
Schooled by experts such as Perry Mason, Jessica Fletcher, and Dr. Mark Sloan, Marji Laine writes the mysteries she craves with a touch of romance and a thread of faith. Her series are made up of stand-alone stories with satisfying endings where justice prevails. She sets most of her books in and around the Dallas area, where she has lived all her life, or in the small towns of East Texas that she adores.
Catch up with Marji at her website, MarjiLaine.com, on Amazon, Facebook, Twitter, and at the Write Integrity Press website. Get news about Marji and her writing FIRST by signing up for her monthly newsletter! Join her CREW!