I'm delighted to welcome back one of my favourite romantic suspense authors, Katy Lee, who has an intriguing new book coming out.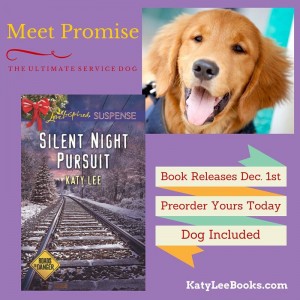 Isn't that dog adorable?!
Okay, take it away, Katy!
Hi Everyone,
I hope you brought your sweet tooth. Tis the season to be covered in flour and chocolate as I stand among the tastiest holiday treats from my generation's past. My kitchen has been turned into a cookie factory made from my too-numerous-to-count recipe cards that I really should rewrite sometime. However, there is just something about an old, yellowed index card with batter stains dripped on it from previous years that tells me the holidays are here.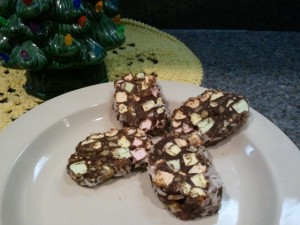 My gift to you today is my tasty and colorful Church Window recipe, so stay tuned for that. They not only taste yummy, but they brighten up your plate and stand out from all those tan and brown cookies. But before I pass it along, and as yummy and colorful as they are, I have to admit there is something to be said for those tan and brown cookies.
They are a sure thing.
My favorite cookie of all time is the basic homemade chocolate chip. You can't go wrong, and when you are trying to be "good" by only taking two cookies from the table of assorted treats, you know you'll be happy with your choice.
I like to equate a chocolate chip cookie to a favorite author. Time is limited. Money is limited. You have to be selective in your purchase, and at the bookstore with so many books to choose from, I still will grab a book by an author I know and trust. They're the sure thing…just like that light and crispy, warm and gooey chocolate chip cookie.
The chocolate chip cookie has been branded in our minds, homes and culture since 1930 when the owner of the Toll House Inn in Whitman, Massachusetts ran out of baker's chocolate and substituted broken up pieces of a Nestle bar. She created a mixture all her own, and voilà, the cookie was found.
But only because the baker tried something new and proved there are lots more new favorites out there to be found.
So, this season I encourage you to try a new cookie recipe, and maybe even try a new author. You never know, you might find a new sure thing.
Now here's that recipe I promised you:
Church Window Cookies
Melt 1 stick of butter/margarine and a 12 oz. bag of semi-sweet chocolate chips in a double boiler
Once melted, remove from heat and add colored marshmallows and chopped walnuts. Mix up until chocolate covers everything.
On your counter have ready aluminum foil with coconut sprinkled in the middle. Pour marshmallows onto the coconut and form into a log. Roll to spread coconut evenly around whole log.
Wrap log up in foil and freeze. When it hardens, unroll foil and slice into ½ inch cookies.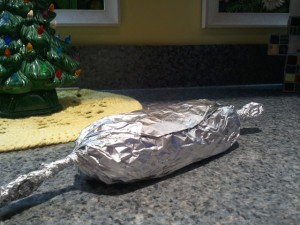 Bonus: Make a bunch to keep in the freezer for when you need to make a dessert for a bake sale or an impromptu visitor. People will wonder where you find the time!
Sandra here again, first with a tip: keep that foil log away from the dog. That'll be too tempting to resist!  😉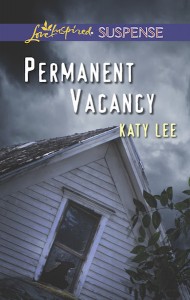 Katy, thanks so much for sharing this recipe. Now… Christmas will come early for one lucky participant. Katy's giving away a copy of her June release Permanent Vacancy (US residents only). 
Here's the question we'd like you to answer to enter:
Your Turn: What authors and cookies are your sure things?
And be sure to check out Katy's newest novel: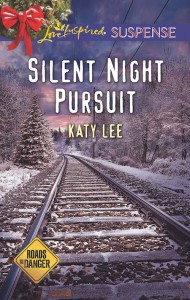 RACE AGAINST TIME
Lacey Phillips believes Captain Wade Spencer knows something about her brother's mysterious death. So she throws caution to the wind and tracks him down on Christmas Eve looking for answers. Wade tries to turn her away—until bullets start to fly. He doesn't want to take the stubborn beauty on his life-or-death mission to find out the truth about how Wade's past may have cost her brother his life. But with killers lurking everywhere, he has to protect her—especially when she breaches the walls around his heart. Can Wade and his faithful service dog keep Lacey alive long enough to figure out who's targeting them?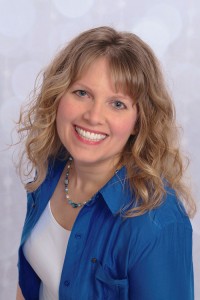 Katy Lee is the author of six published novels. She writes suspenseful romances that thrill and inspire. She believes all of her stories should stir and satisfy readers—from the edge of their seats. A native New Englander, Katy loves to knit warm wooly things. She enjoys traveling the side-roads and exploring the locals' hideaways. A homeschooling mom of three competitive swimmers, Katy often writes from the stands while cheering them on. Her 2014 book, Grave Danger, received the highest honor in romance: a RITA® nomination in the Romantic Suspense category, as well as a nod for the Daphne du Maurier award for excellence in mystery and suspense.
Visit Katy at: www.KatyLeeBooks.com
Breaking News…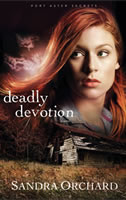 Deadly Devotion, book 1 in my Port Aster Secrets mystery series, is currently free as an Ebook at online retailers:
Kindle: http://amzn.to/1bxYfCN
Nook: http://bit.ly/16nmsaJ
Kobo: http://bit.ly/1SxxxeI
iBooks: http://apple.co/1MX0KxW
Join me on the More to Life Magazine's blog for "Five Tips on Staying Healthy This Holiday Season".