I'm very excited to introduce you to Hidden Agenda, the third book in Lisa Harris' Southern Crimes romantic suspense series from Revell Publishing.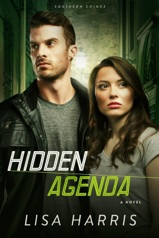 Michael Hunt is alive–and on the run. Presumed dead by friends and family, the undercover assignment he's been working for the past eight months has just been blown. With a hit out on his life and corruption inside the Atlanta police department, Michael finds himself hunted by both the cartel and the law. His only hope is the daughter of the man who wants him dead.
I had the privilege of endorsing the first book in the series, Dangerous Passages, which went on to win the Christy Award. Book 2, Fatal Exchange, also did not disappoint.
Romantic Times Review called it "a thrill ride from start to finish."
So I'm eager to read this final installment in the series!
I asked Lisa what inspired the series and what she's working on now. Here's what she had to say:
The whole Southern Crimes Series was inspired by my desire to write a romantic suspense series based around a close-knit family of cops. For this story in particular, I loved the idea of an undercover cop having to be saved by the daughter of the man who wants him dead. It brought up lots of trust issues and conflict that I had a lot of fun working with. If you haven't read books one and two in the series, I don't want to give too much away, but Michael's story just had to be told!
While Hidden Agenda will be the last in this series, I just turned in a book to my editor that will kick off my next series with Revell, and I've just started writing book two. While I can't say much yet, it's another fast paced romantic suspense series that deals with a missing person task force and a heroine (and romance) that I can't wait to reveal!  The first book will release in October!
Great to hear! For those who are "meeting" Lisa for the first time, here is a little more about her, then be sure to answer the blog question for a chance to receive a copy of Hidden Agenda.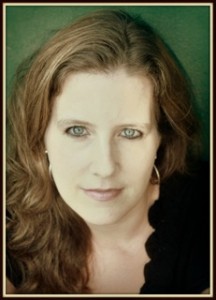 LISA HARRIS is a Christy Award finalist for Blood Ransom, Christy Award winner for Dangerous Passage, and the winner of the Best Inspirational Suspense Novel for 2011 from Romantic Times. She has over thirty novels and novella collections in print. She and her family have spent over a decade living as missionaries in Africa where she leads a women's group, and runs a non-profit organization that works alongside their church-planting ministry.  When she's not working she loves hanging out with her family, cooking different ethnic dishes, photography, and heading into the African bush on safari. For more information about her books and life in Africa visit her website at www.lisaharriswrites.com.
Your Turn: What books are you eagerly awaiting to read in 2015?
(The recipient of a complimentary copy of Hidden Agenda will be randomly chosen from comments made before midnight EST Saturday, January 17th)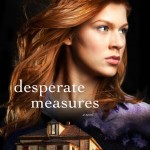 P.S. The preorder price for Desperate Measures, the final book in my Port Aster Secrets mystery series is still under $5 at Amazon (but I'm not sure how much longer it will last)