New Release – romantic suspense
Dangerous Prospects, my newest romantic suspense, comes with a warning: don't start reading this book on a plane. Unless you have nerves of steel. 😀
Of course, once you're through the first couple of chapters, you're good to go!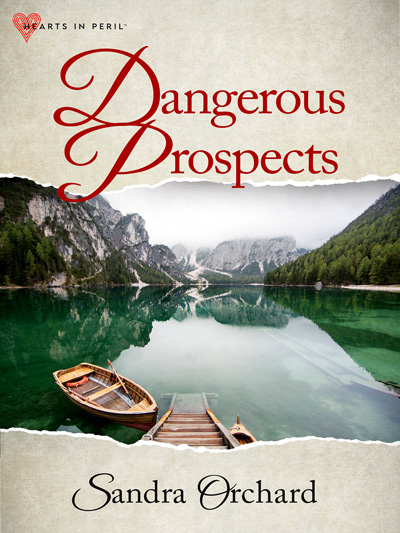 Then again, if you're reading before bed…and would actually like to sleep, you might wish to rethink your choice. 😉
I don't want you to say I didn't warn you! But I do so love receiving emails complaining that my book kept the reader up all night. 😆
And Dangerous Prospects might. Reminiscent of Romancing the Stone, this fast-paced adventure will keep your blood pumping, while putting a smile on your face…when you're not gnawing your lip in concern.
More About Dangerous Prospects
After their plane is shot down in the Northern Ontario wilderness, three strangers fight the elements, hired guns, and each other, but what price will they pay to escape? Read more here: https://sandraorchard.com/books/dangerous-prospects/
It's the fifth book in Annie's Fiction new Hearts in Peril romantic suspense book club, and is currently available in Ebook and hardcover. Check out the club at: https://www.anniesfiction.com/products/hearts-in-peril/dangerous-prospects. You'll recognize many popular Love Inspired Suspense writers among the authors.
Niagara-area Event
If you live near Niagara, Canada, I'll have copies for sale (as well as older titles) at an author showcase at the public library in Fonthill on Saturday, November 4th from 10 AM to 1 PM, where you'll also have the opportunity to meet many Niagara-area authors.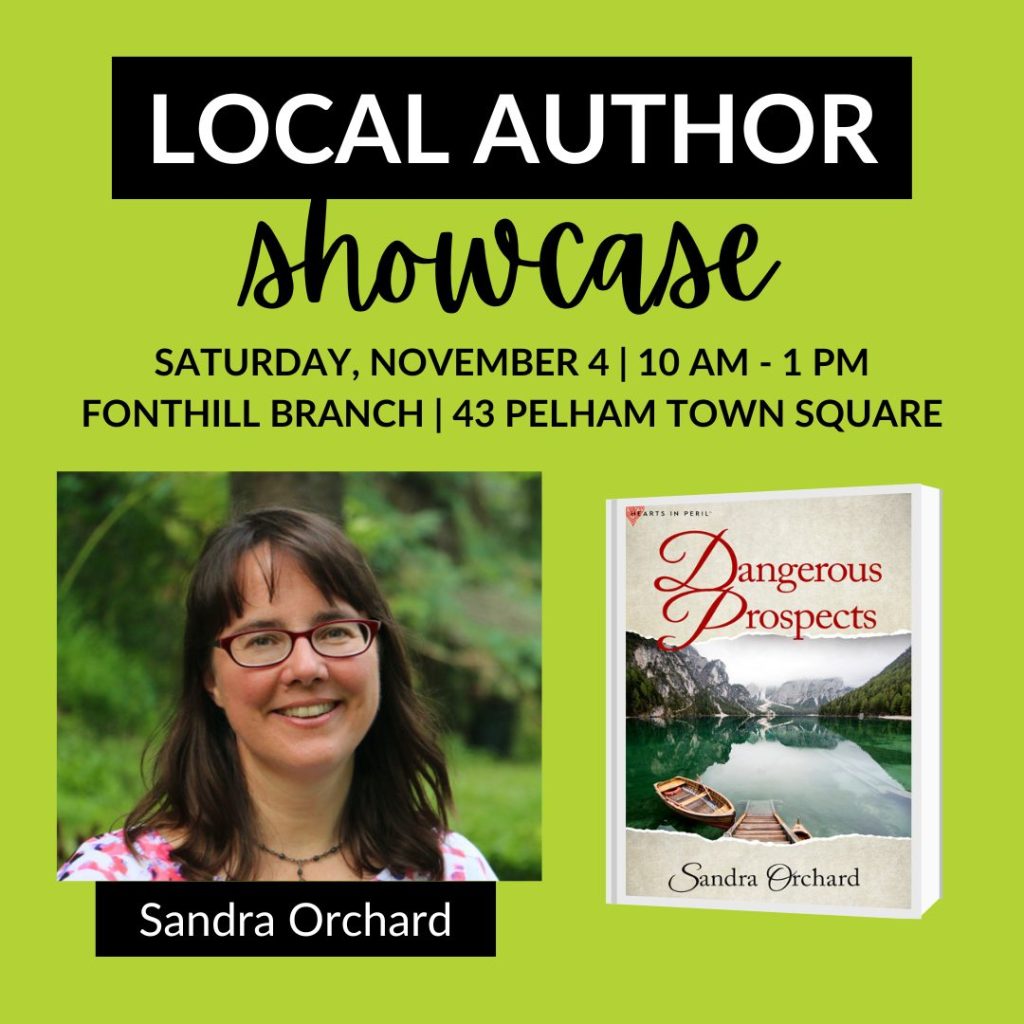 Hope to see some of you there!
Until next time, happy reading.