Thank you for sticking with me through my 25 book countdown. I hope you've been enjoying the extra insights I've shared into the inspiration behind my stories.
My 23rd book, Settling Auld Scores, was my final contribution to the Scottish Bakehouse Mysteries from Annie's Fiction.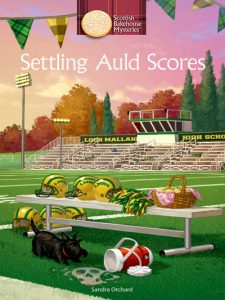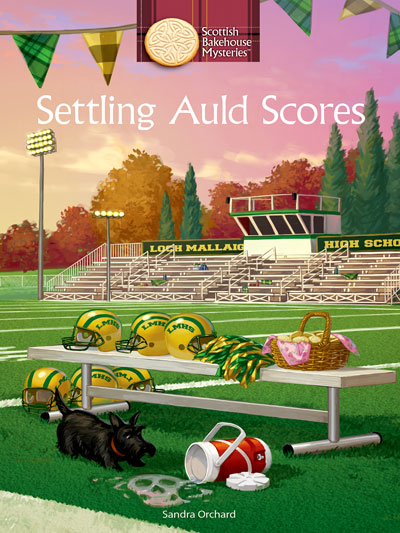 Like Lass and Found, this one isn't a murder mystery. I even colour outside the lines sometimes too. 😉
My grandson's War Amps commercial with the Hamilton Ti-Cats inspired the football theme for this mystery. That and memories of a whopper of a football season when I was a high school junior. Like me, Laura Donovan, my baker sleuth, isn't ordinarily a football fan, but her nephew's participation has hooked her on the game. 🙂
Our 23rd book recipient:
Today's recipient was drawn from blog subscribers and commenters.
Congratulations, Margaret Macleod, email me your mailing address and I'll get Perilous Waters out to you. Ooh, and how appropriate that your last name is Scottish, given today's book profile! 🙂