Woohoo, today is the official release day of my 25th novel, Boughs of Folly. I'm extra excited about this release, because it is the first of my Annie's Fiction titles available without a bookclub subscription.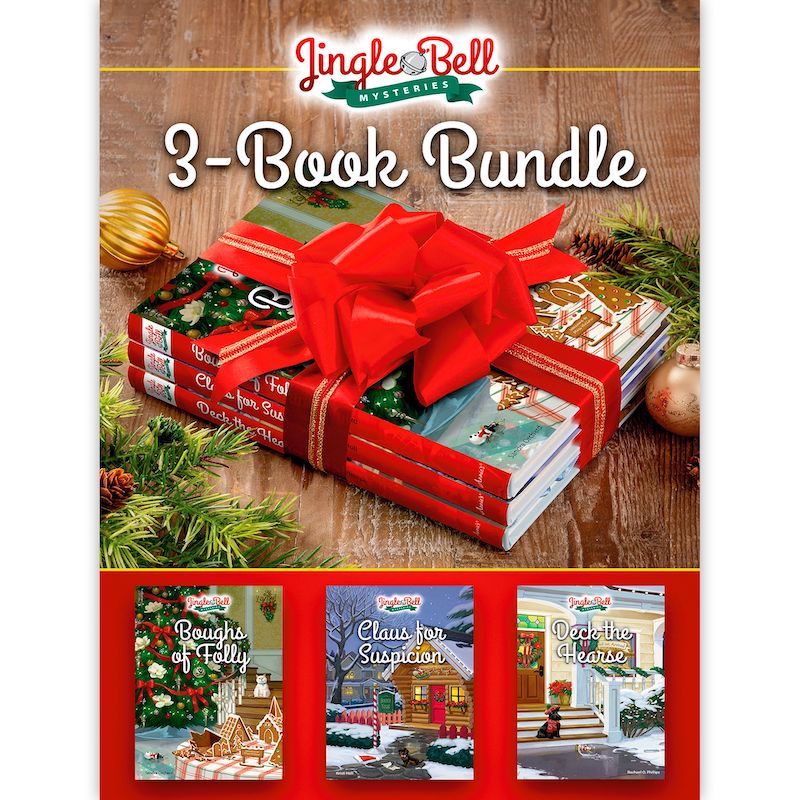 Order the 3-book bundle of Jingle Bell Mysteries, Boughs of Folly included, in either hardcover or Ebook.
Click Here to buy the Jingle Bell Mysteries Bundle
About the Book:
Jillian Green's holiday cheer nosedives when her great aunt's friend is killed while helping them decorate their plantation home for a fundraiser. But the case is more tangled than a strand of twinkle lights, and if Jillian can't uncover the killer, their friend's night might not be the only one silenced this Christmas.
All three mysteries take place in the world of Annie's Chocolate Shoppe Mysteries in Georgia–a far cry from the snowy Christmases I know and love. But happily for me, my long-time prayer partner is a lifelong resident of Georgia. I had great fun acquainting myself with their unique Christmas delicacies and turns of phrases I never hear in Canada.
If you enjoy Christmas-themed novels, Jingle Bells Mysteries are worth checking out.
On the horizon
Looking ahead, I've written two romantic suspense that release next year as part of a new Hearts in Peril series from Annie's Fiction. And I'm currently brainstorming outlines for a woman's fiction title set on Mackinac Island, and for three more romantic suspense set in Montana, which will release in 2024 and 2025.
These will definitely appeal to my Love Inspired Suspense fans.
Whenever I can carve out spare time, I play with new storylines for a Serena Jones reboot, for my Serena fans who have been patiently (or impatiently as the case may be 😆 ) waiting for a sequel.
And the 25th book recipient is…
Congratulations, Sandra Basso! Let me know which book you would like.
Once again, thank you for joining me in celebrating this writing milestone. It wouldn't have been any fun without y'all. I deeply appreciate your interest in my books. Your encouraging reviews and personal recommendations to friends help keep the contracts coming. Thank you!