Revell Publishing has added romantic suspense author, Lisa Harris, to their September lineup, and I was thrilled to get a sneak peek of her new release, Dangerous Passage, to write an endorsement.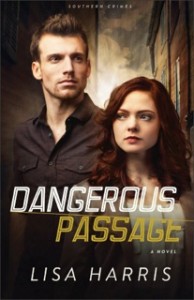 What a compelling read!
I finished it in two days and have been looking forward to introducing it to you ever since.
My Review:
In this compelling and emotionally-charged read, Harris exposes the alarming state of human trafficking in the U.S. and the incredible challenges faced by law enforcement to stop it. The intriguing plot, lightened with a sweet romance, kept me reading late into the night. Looking forward to the next in this series.
Back Cover Blurb:
When two Jane Does are killed on the outskirts of Atlanta, Georgia, detective Avery North discovers they share something in common—a magnolia tattoo on their shoulders. Suspecting a serial killer, Avery joins forces with medical examiner Jackson Bryant to solve the crimes and prevent another murder. But as they venture deep into a sinister criminal world, Avery and Jackson are quickly taken to the very edge of their abilities—and their hearts.
I asked Lisa what prompted her to write a suspense centered around human trafficking. Here's what she shared with me:
Several years ago, I wrote Blood Ransom, a novel that focused on human trafficking in Africa. At the time, I had no idea this was an issue in the US. With this new series, I decided that setting this story in the US, the backdrop of human trafficking would not only make an exciting story, but would also help people become aware of this very real issue. 
Thank you, Lisa. It is frightening how widespread this problem is here in Canada as well–and a serious challenge for law enforcement.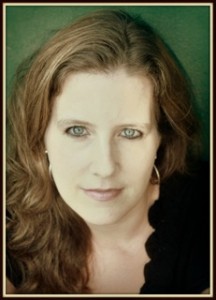 If you're wondering why Lisa wasn't aware human trafficking was an issue in the US, it's because Lisa and her family have spent almost ten years living as missionaries in Africa where she leads a women's group, and runs a non-profit organization that works alongside their church-planting ministry. The ECHO Project works in southern Africa promoting Education, Compassion, Health, and Opportunity and is a way for her to "speak up for those who cannot speak for themselves…the poor and helpless, and see that they get justice." (Proverbs 31:8)
Lisa is a Christy Award finalist and the winner of the Best Inspirational Suspense Novel for 2011 from Romantic Times. She has over twenty novels and novella collections in print.When she's not working she loves hanging out with her family, cooking different ethnic dishes, photography, and heading into the African bush on safari. 
For more information about her books and life in Africa visit her website at www.lisaharriswrites.com or her blog at http://myblogintheheartofafrica.blogspot.com. For more information about The ECHO Project, please visit www.theECHOproject.org.
Your turn: I'm giving away a copy of Dangerous Passage to one randomly selected commenter. Please ask Lisa a question about her new series or ECHO Project or about her life in Africa or the writing life etc. and/or share why you'd especially like to read this book. (Lisa will be traveling as of Tuesday, but will check in when she can)
The winner will be notified by email on Sunday, September 1st. Can you believe it?!! Only one more week until September is here!
 Sept 1 Update: Thank you so much to all who contributed such great questions! Our giveaway winners (chosen by random.org) are Sybil Bates McCormack, Robyn Conners and rlee. Check your inboxes/spam folders for my email.