If you enjoy reading books on an Ereader, tablet, or other electronic device, and you read more than a couple of books a month, then you need to check out Scribd.
Scribd has been called Netflix for books. For one low monthly fee, you can download and read as many books as you want.

The number of Christian fiction and non-fiction titles in Scribd's library is growing daily.
Harlequin has begun adding their family of Love Inspired titles to the subscription service. So far, all the books in my Undercover Cops series are there, as are my Port Aster Secrets books from Revell Publishing.
And the best part is, thanks to Harlequin's special promotion…
You can download up to 20 books at a time to read offline, as well as, organize all your chosen titles onto personal library shelves while online.
Scribd describes itself as "your personal digital library, where you have unlimited access to the world's largest collection of e-books and written works." With their premium subscription service you'll have access to over half a million books from nearly a thousand publishers, from New York Times bestsellers to literary classics.
They also store an eclectic collection of user-uploaded written works, from landmark court filings to academic papers from scholars around the world.
You have nothing to lose by trying it. If you decide it's not for you, just be sure to cancel before your free trial period ends and you won't be charged a penny. But be sure to read all my books first.  😉
I'm guessing that if you choose to "follow" me on at my profile on Scribd, you'll receive notices when new books are added.
If you still have questions, check out Scribd's frequently asked questions page here. I'm still learning my way around the place myself, working on "claiming" my author profile so I can add a photo etc.  😀
BTW, you won't find any erotic fiction (at least not at this time) available in the subscription service–reassuring if the kids start browsing.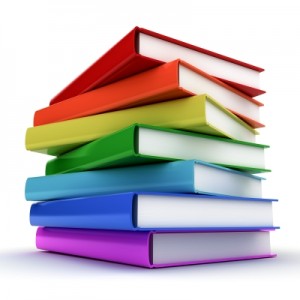 Your Turn: What do you think of this concept? Do you plan to try it?
The service has been around since 2007, but I imagine with Harlequin now on board the number of users is bound to boom, at least for the next three months. However, I would very much hate to see it further undermine the viability of our local bookstores.
Image courtesy of Master isolated images at FreeDigitalPhotos.net