Sending you a big hug and a basket full of best wishes, to let you know how much I appreciate all of you!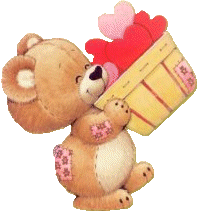 And…
sharing this yummy treat I recently received from a fellow blogger: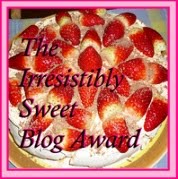 Mmm, it seemed like a perfect Valentine's dessert. Cheryl from Life in Flip Flops gave it to me. I enjoy reading about her experiences in Hawaii as I dream of going one day. 'grin' This week she posted a yummy recipe for white chocolate bark with a Hawaiian twist.