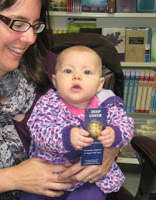 Christmas Greetings!
This has been an exciting year in our household. We started the year by welcoming a new pup into our home. By spring we were welcoming our first grandchild. My youngest fan!  Then come September, we were celebrating the release of my debut novel!!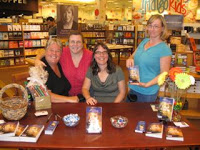 It's been a whirlwind year to say the least. And I've enjoyed every minute of it, especially hearing from you, my readers.
Now that Christmas is upon us, I want to give you something special.
As many of you who follow my blog or FB have probably already heard, I've added novel "Extras" to my website: deleted scenes, bloopers, editor's cut and commentary, on location in Miller's Bay, character interviews, recipes, and exclusively for my newsletter subscribers, Rick and Ginny's Christmas story.  (Caveat: it's not a romantic suspense since they're already together, but it has a bit of a mystery and a cozy Christmas feel that I hope you will enjoy.)
Click here to read the story online.
Or, if you'd prefer to read the 15 page story on your Ereader, email me with "Send Story" in the subject and I'll email you a pdf version.
As an aside to Ereader users: Did you know that you can convert a pdf file to any version of Ereader for even easier reading? There's free software called Calibre that I use and it works great. You can learn more here:
http://calibre-ebook.com/about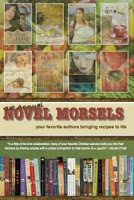 On my website, there are also links to two free recipe Ebooks that you can read on your computer or print recipes from if you don't have an Ereader: https://www.sandraorchard.com/DeepCoverRecipes.html  Novel Morsels has recipes related to various fiction books, while the International Cookbook is a collaboration effort of the international authors with whom I blog.
On Valentine's Day, I will be speaking in the afternoon at the Pelham Public Library and in the evening at the Thorold Public Library. I hope to have advance copies of my next book by then to give away as door prizes. So if you're in the area…please join us.
In 2012, Love Inspired celebrates its 15th anniversary and will have several commemorative specials throughout the year.
As a fun surprise, I used random.org to select one of my newsletter subscribers to win an advanced signed copy…to be mailed the day after I receive them. ~ grin~
And the winner is… INSERT WINNER'S NAME
Please email me your snail mail address and I will send you your copy soon!
I recently submitted the third book to my editor, retitled Critical Condition. It should release in October 2012. Now, I'm working on a proposal for a fourth book in the series, and I've started a Christmas novella romance that I hope to have ready for my readers by next Christmas!
Please know how very much I appreciate your support. Feel free to pass this newsletter on to others who you think might enjoy the stories.
Do you belong to a book club? If your book club would like to have an "ask the author" night, I'd be happy to arrange to "visit" via Skype if someone in the club has a laptop on which that would work. Email me and we'll see what we can work out.
Also…I have a favor to ask:
Since print copies of Deep Cover are almost sold out from online retailers, Ebook copies will soon be the only option available to new readers. Retailers have found that positive book reviews play an important role in influencing Ebook shoppers. If you enjoyed Deep Cover and shop at an online book retailer and are comfortable doing so, please consider writing a brief review for the Ebook version of Deep Cover. (On Amazon, at least, reviews for the print version do not appear with the Ebook version.) I'd very much appreciate your efforts.
BTW, in Niagara, print copies are still available at the Believer's Bookshelf in Beamsville and Heritage Christian Bookstore in St. Catharines. I am so grateful for the support of these wonderful local stores.
If you'd like to connect online between newsletters:
I add news of new appearances/book signings etc as they are scheduled to my website:
www.SandraOrchard.com