If you haven't met my plucky FBI art crime agent, Serena Jones, this month is your chance to read about her first adventure for free!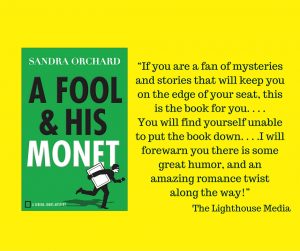 Almost every online retailer is on board, offering a legal free download of A Fool and His Monet by Sandra Orchard.
Here are links to some of the most popular retailers:
If you know others who might enjoy A Fool and His Monet or all the Serena Jones Mysteries, please let them know about this great deal.
Click here to learn more about A Fool and His Monet.