I'm delighted to have fellow Love Inspired Suspense author, Katy Lee, here today to share.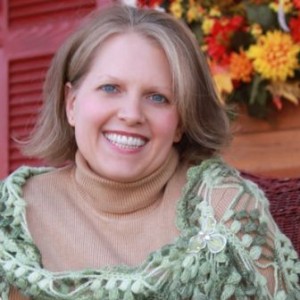 Hello, Sandra and Sandra's readers! Thank you for inviting me to share about my trip to Milwaukee, where I attended Barbara Vey's Reader Appreciation Luncheon to promote my latest book release, Grave Danger. Now, when I say reader appreciation, I really mean readers were appreciated! There were 440 readers in attendance, along with 60 authors who went out of their way to make every person's day special. I would have to say every attendee experienced the day a little differently, depending on what author they spent their day with.
For example, the seven wonderful ladies who sat at my table were met with these very personal table favors I put together for them.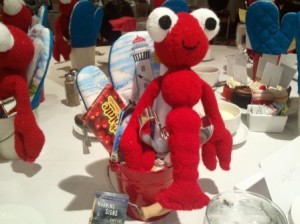 There was not one table that was the same, and the first speaker, Author Sharon Sala even stated that this event resembled a family reunion, and she was right. The favors matched the personality and genre of the author who hosted the table. But it was more than that. I really felt like I was visiting with family.
And that's when it hit me that this event was more than just promo and marketing. This event was the best thing I could have ever done. In fact, it didn't even feel like marketing. It felt like lunch with good friends.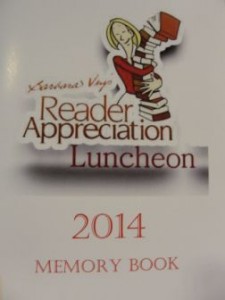 Social media has been a tremendous help in uniting reader and author, but even with these connections, true friendships and bonds are hard to make. Luncheon's like Barbara Vey's really do bring the reader and author face to face and give them an even more personal connection they wouldn't have had on social media sites.
Barbara Vey is not the only one holding these luncheons. Harlequin has started to look into them, knowing it could be a really great attraction for their dedicated readers. This past January, a few Love Inspired authors met up in Florida to spend the day with some eager readers. I was not at this event, but I heard wonderful reports and know it was also positively received.
YOUR TURN: So, if you're a reader and your favorite author was coming to town (Or nearby) for a reader luncheon, would you jump at the chance to spend the afternoon with them? Keep an eye out. It just might happen!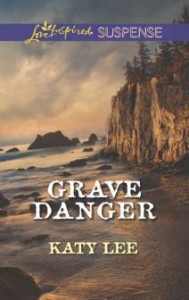 About Katy's New Release: GRAVE DANGER
BONES OF CONTENTION: When skeletal remains are found on a small Maine island, forensic anthropologist Lydia Muir is sent to investigate. It's Lydia's job to determine whether the homicide happened long ago—or more recently. Island sheriff Wesley Grant seems sure the murder didn't happen on his watch. But when Lydia uncovers the victim's identity, someone goes to great lengths to get Lydia off the island. Wes vows to protect her, but is the handsome lawman holding something back?
4 1/2 Stars! Fantastic…A Keeper! "Multiple false leads will keep the reader guessing. The action is intense in this character-driven suspense. Fans of the TV show "Bones" will enjoy Lydia's character and her knowledge of the field of forensics."   ~Romantic Times Book Reviews Magazine
About Katy Lee:
As an inspirational romantic-suspense author, Katy Lee writes higher-purpose stories in high-speed worlds. Through her writing, ministry work, and teaching, Katy dedicates her life to sharing tales of love– from the "greatest love story ever told', to the sweet romantic tales of falling in love. Katy and her husband are lifelong New Englanders, and have been known to travel far and wide on a whim with their three adventuresome children.   Connect with Katy anytime at www.KatyLeeBooks.com. There you will see her Facebook and Twitter links to connect with her further.
Sandra again: Wow, I'm totally jealous! Sounds like a fabulous event. The table favors you made are adorable.
Katy's book hits bookstore shelves this week. And they are always great! I can't wait to read this latest release!!
Also this week…if you're looking for books for your middle-grader, check out Stephanie Faris's cover reveal for her upcoming release.