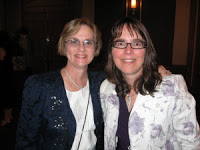 I'm pleased to welcome Margaret Daley to my blog today. I've been blessed by her mentorship.
She is a prolific, award-winning author of inspirational romance, historical romance and romantic suspense for Love Inspired, Summerside Press and Abingdon Press. She is currently the president of ACFW (American Christian Fiction Writers). Recently retired, she taught special needs teens for many years and volunteered with the special Olympics.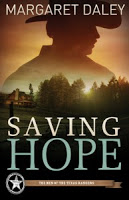 I invited her here today to tell us why she wrote Saving Hope. Scroll down to Monday's post if you missed the introduction to this wonderful book.
Here's why Margaret wrote Saving Hope…
It is estimated that 293,000 American youths are at risk of becoming involved in sex trafficking. We aren't talking about just 16-18 year olds but younger children, too. The average age is 12-13 years old.
The FBI says this problem is growing in the United States with pimps on social media sites to lure more youths. Most of these teens are runaways or throwaway kids, often children that have been abused or kicked out of their families. Some teens are targeted and kidnapped or their parents sell them to a trafficker. Anyway you look at it, these youths are trapped in a horrific situation with little means of getting out. They become victimized, not just girls but boys, too.
1. We need to recognize the problem.
Human trafficking exist in the United States, not just other parts of the world.
2. We need to see these youths as victims.
These are not criminals to be prosecuted and pass laws to protect our children against this situation and predators.
3. We need to train law enforcement to deal with these youths as victims.
We must give law enforcement the tools and resources to identify the children victimized and ways to connect them to a place that will help them.
4. We need places to give these youths a refuge and a second chance.
We need safe havens–places like Children of the Night have (http://www.childrenof the night.com).
Organizations are beginning to see we need to do something. The Salvation Army is heavily involved in educating the public about the problem. There are organizations that are set up to offer help to children involved in child trafficking–ECPAT and Children of the Night. Also many churches are getting involved. If you suspect a child or situation, please report it to the Human Trafficking Resource Center hotline (open 24/7) at the toll free number 1-888-373-7888.
The above are the reasons I wrote Saving Hope. I taught high school students for twenty-seven years. I never wanted them to become a victim of a human trafficker. I wanted to do something about the problem, to warn them of what can happen if they aren't careful, but at the same time give the reader an entertaining story that they will remember after they finish the book. I hope people become involved in Kate, Wyatt and Rose's stories.
Your Turn: I really appreciate the opportunity to deepen my understanding about different people's lives as an organic part of a story. What kind of topics in stories made a lasting impression on you? 
*You can read an excerpt from Saving Hope here: http://www.margaretdaley.com/2012/02/saving-hope-excerpt/
*Saving Hope: Men of the Texas Rangers Book 1