I've been having so much fun meeting old friends and making new ones that I'm afraid I haven't taken many photos. Internet access is also difficult, but here are a few that I've managed to download. Later, I want to add a cool photo I took of The Arch emerging from the fog behind the state building. Tracie Peterson gave the opening address yesterday…very entertaining. Hopefully, later I'll get a close-up picture. I've gained notoriety for locking my roommate out (long story), but Brandilynn Collins had fun roasting me from the platform. Now, just about everyone knows my name!! And my books in the conference bookstore have sold out!!!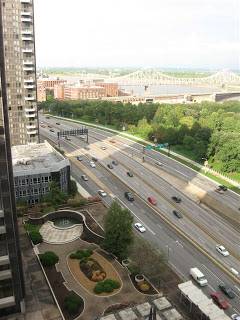 View from the hotel window. It has 18 floors–massive.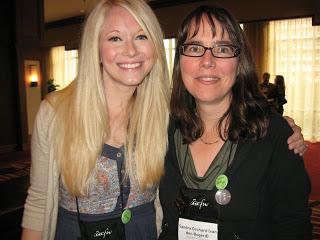 I met Ashley online a few months ago and we've had a wonderful time getting to know each other in person.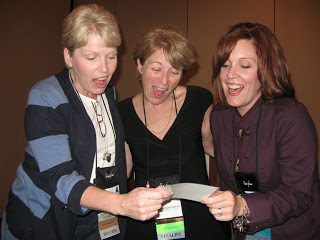 If you visit my FB page, you've seen this pic of Patty Smith Hall , Ruth Logan Herne, and new Love Inspired Historical  author Sherri Shackelford admiring my grand daughter's photo. 😀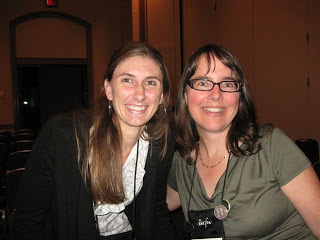 with Jessica Nelson whose Love Inspired Historical debuts in October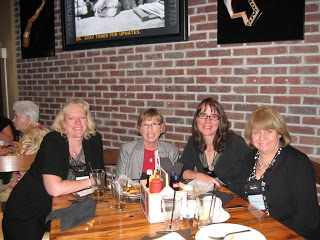 Kelly Ann Riley (LIS) Merrilee Whren (LI) Myself and my critique partner Vicki Talley McCollum sharing a quiet lunch between the early bird session Thursday and opening worship time