Perilous Waters is set aboard an Alaskan Cruise inspired by the cruise my husband and I took in 2012. It was our first ever and there was SO much to see, experience and discover.
So much that could be wickedly twisted into spine-tingling suspense situations
or passed off as red herrings
or that would provide rich backdrops and tapestries to the story.
Far too much to use in one short novel!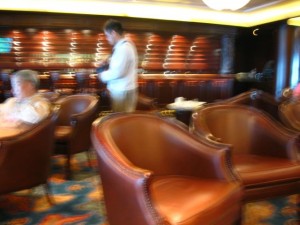 I wove in as many tidbits as I could–tidbits you'll discover when you have the opportunity to read the book–but in the meantime, here are a few of the details that didn't make it into the book.
-There are almost as many staff members as passengers on the cruise ship, from dozens of different countries. We enjoyed fascinating discussions with several of them, providing a window onto much different worlds than our own. Many dream of one day being able to immigrate to North America. You can imagine, I'm sure, how my mind played with the idea of using that in a suspense story.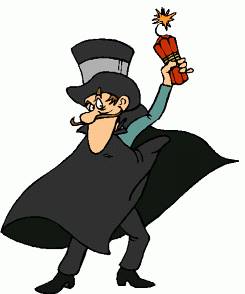 -We took part in a behind-the-scenes tour of the ship that included everything from massive kitchens and walk-in freezers to the engine room to the helm to a visit behind and beneath the stage in the theater. I saw tons and tons of places for fictional people to slip into and cause mischief or be kidnapped and hidden away or to sabotage and cause havoc. Hee, hee, hee.
-Then there was the spa. Ah, massages, massive showers twenty times bigger than the telephone- booth-sized one in the cabin, and every kind of salon or spa treatment you can imagine, including one or two, if you're anything like me, that you don't have a clue what they are. It seemed like the perfect spot for a nasty villain to catch an unsuspecting heroine unaware.
-On our ship, we were introduced to the "most traveled passengers" aboard. From Phoenix, Arizona and well into their retirement years, the couple had sailed with the cruise line for a whopping 946 days. A couple like that could help a detective out quite a bit, don't you think? Although somehow, they seemed more like the perfect characters for a cozier mystery. 
-At various points during the cruise, forest rangers or special speakers/comedians etc came aboard to do a presentation or show. Many embark and disembark at ports, but the forest rangers of Glacier Bay came along side our ship in their own boat to climb aboard from the water. I snapped a few photos, my mind whirring with ideas of how I could use that little opportunity in the novel. Sadly, I never got the chance.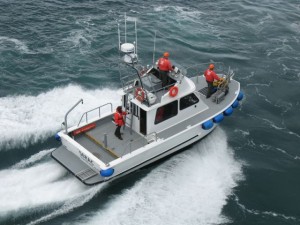 Or should I say, happily for the heroine, I never got the chance? 😉
I hope this small window into "possibilities" has given you an enjoyable glimpse into the myriad of choices I faced as I plotted this novel. If you'd like to see a few more photos of our Alaskan cruise, you can find them under the book's bonus features.
Your Turn: What is the scariest thing you could imagine facing on a cruise ship? (Aside from an iceberg  😉 )
P.S. I mentioned this last week, but for any who might not have seen that post…
Perilous Waters is available now directly from Harlequin in print or Epub, with free shipping to first time customers or on minimum orders, and… receive an additional 10% off their already discounted price with coupon code: SB14SL3 There's also two Love Inspired Suspense giveaways happening this month at the Suspense Zone, including Perilous Waters, you can check them out here: http://www.thesuspensezone.com/contests/current-contests/