The most common question I'm asked when people find out I'm a writer is: where do I get my ideas?
The answer: from everywhere.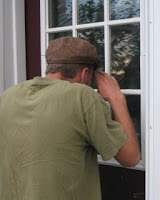 They may come from a news report, or from an incident I see while out and about. The other day my friend called to ask me if I knew what MPAC was because some stranger claiming to be from the organization had left a note in her door saying he'd missed her and would drop by again.
Instantly, a suspense plot began to form in my mind. In Ontario, MPAC is the organization that does the market value assessments on which our property taxes are based. But what if the guy wasn't really from MPAC?
What if he was going around neighborhoods posing as an MPAC assessor, but really casing homes for robberies?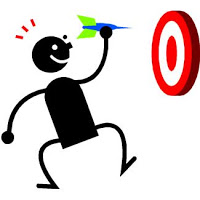 Or what if he was posing as an MPAC assessor to target the heroine specifically?
That last question opened up a whole new range of questions. Why's the guy targeting her? What does he plan to do? Maybe he's not so much interested in her as in baiting the hero to do something… 
Ooh, why might he want to bait the hero?
You get the idea. That sort of brainstorming is my favorite part of creating a story. My eighteen-year-old daughter is also a writer and we have a lot of fun playing with story ideas–especially villains.
For example, the last time we went kayaking, I remarked on how easy it would be to…well, actually I'm not going to tell you what, because I don't want to give criminals any ideas! But the simple observation prompted a slew of ideas on how we could use that crime in a story.
Your turn: Let's go back to our nefarious MPAC assessor impersonator. Why might he want to bait the hero? Let your imagination run wild. You'll be amazed at how quickly the creative juices start flowing. Share your ideas and watch where they lead. It's a lot of fun.
Warning: You may start looking at the people who knock on your door a little more warily. (Cue spine-tingling music)